When to find the cheapest flights to Ankara
Sorry! We haven't found any flights to Ankara. Try launching another search above.
Ankara: ancient ruins, Turkish cuisine, shopping
Distance from Ankara city centre
9 mi
16 mi
Flights to Ankara: practical information
Cheap airlines to Ankara
Ankara-bound? Fly direct to Akara Esenboga International Airport (ESB) onboard British Airways and Turkish Airlines. If you're on a budget, consider flying low cost. EasyJet flies from London Luton to Istanbul year-round, from there you can travel by train or bus to the capital city.
When to book flights to Ankara
If you want to find the cheapest flights to Turkey, avoid the summertime when the country is crowded with Western travellers on holidays. Ankara enjoys a wonderfully mild climate year-round although in winter the city can get the occasional snowfall. In summer it's much cooler here than along the coast and warm clothes are necessary in the evenings.
Peak season: Summer is the most popular and most expensive time to visit.
Low season: Winters are generally best for deals.
Flight duration
Flights to Ankara with stopovers take at least 6 hours.
Experience Ankara: what to see, what to do
Many tourists visit Ankara regularly to enjoy attractions, archaeological digs and many other events around the city. Ankara is Turkey's second most populated city as well as the capital.
Essentials in Ankara
Ancient history: Ruins from Hellenistic, Roman, Byzantine, Ottoman and Hittite civilisations are reminders of the history of the city as well as Turkey. You can find these ancient ruins scattered all over the city but this is not to suggest that Ankara is in ruins!
Museums: Some of the must-see attractions of Ankara are the Ethnographic Museum, Ankara Citadel, Haci Bayram Mosque, Anatolian Civilizations Museum, Aslanhane Mosque, Ataturk Mausoleum, the Temple of Augustus, Kocatepe Mosque, Karagol – Black Lake, and Turkish Hammams (thermal baths and spas).
Shopping: There's nothing like shopping in Turkey. We recommend bringing an empty suitcase with you for all the souvenirs you'll bring home! Shop for carpets, leather goods, spices, antiques and handicrafts at Ankara castle (Kale), it has been a trading centre for centuries.
Find more information on Go Turkey: Ankara.
Accommodation in Ankara
here are plenty of cheap hotels and cheap car rental deals to make your holiday itinerary complete. You'll find all the usual "suspects" here in Ankara like the Radisson, Sheraton Hotel plus a number of independent ones like the Angora House and King Hotel. In summer, room rates skyrocket.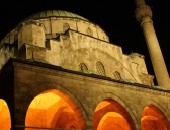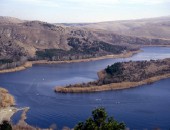 All flight tickets to Ankara (Turkey)
Sorry! We haven't found any flights to Ankara. Try launching another search above.