When to find the cheapest flights to Newark
Sorry! We haven't found any flights to Newark. Try launching another search above.
Newark: history, jazz and Thomas Edison
Flights to Newark: practical information
Cheap airlines to Newark
Newark is a popular choice for travellers heading to New York City but Newark also has plenty to offer! Plan your holidays in Newark with flights onboard British Airways, KLM, Air Canada and Air France. As well, a host of American airlines like United and Delta touch down with flights to Newark Liberty International Airport (EWR).
When to book flights to Newark
As with any long-haul destination, it's best to book your flights to Newark 5-6 months in advance. Flight tickets soar during American holidays like Thanksgiving, Christmas/New Year's and around July 4th.
Peak season: Summer is ideal but the city can get sweltering hot.
Low season: Winter can bring with it plenty of snow.
Flight duration
Direct flights to Newark take 8 hours from London.
Experience Newark: what to see, what to do
Newark is too often overlooked in favour of New York City but Newark happens to be one of the most historic cities in the American north-east! Newark is a major shipping, rail and air hub in the country and the city is pushing forward as an emerging urban centre. Check out what Newark has to offer!
Essentials in Newark
Newark Museum: The museum incorporates some 80 galleries, mini zoo, planetarium, cafe, sculpture grade and a restored 1885 amnion called Ballantine House. It's a must-visit and could easily be visited again and again.
Thomas Edison National Park: In 1887 Edison moved his laboratory to this park in West Orange, just a few miles outside of Newark and easily reached if you hire a car in Newark. All his work on motion pictures was done here and visitors can explore his home and laboratory.
Jazz music: Newark has a long history with jazz music and has a ton of jazz clubs in its suburbs. Top places to catch live jazz and gospel music: The Priory (especially Friday nights), Newark Gospel Tabernacle, Cecil's Jazz Club and Trumpets Jazz Club.
Find more information on Visit Newark.
Accommodations in Newark
Newark has a number of hotels in the city centre but the biggest concentration of chain hotels is right next to the airport to accommodate the large number of travellers with long stopovers. Hotels near the airport tend to be expensive so for cheaper rooms stick to Newark hotels located near the train station.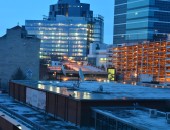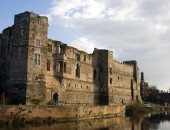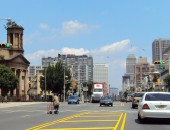 All flight tickets to Newark (USA)
Sorry! We haven't found any flights to Newark. Try launching another search above.