When to find the cheapest flights to Marsa Alam
outbound:
04-Sep-2021
1 stop (15h)
Smartwings
return:
18-Sep-2021
1 stop (7h25m)
Smartwings
Marsa Alam: holiday spot on the Red Sea
| | |
| --- | --- |
| | Marsa Alam city centre |
| | Marsa Alam International Airport (RMF): 39 mi from city centre |
Flights to Marsa Alam: practical information
Cheap airlines to Marsa Alam
Ready for a relaxing, beach holiday? Start planning your trip to Egypt's Marsa Alam on the southeastern coast. Marsa Alam International Airport (RMF) is served by a number of airlines, mostly on a charter or seasonal basis. From the UK, fly onboard Thomas Cook Airlines from Manchester and Thomson Airways from London Gatwick, Manchester and Birmingham.
When to book flights to Marsa Alam
Marsa Alam is a summer destination and most airlines only operate flights to Marsa Alam during these busy months. Book your flights to Marsa Alam 3-4 months in advance for the cheapest fares.
Peak season: Summer, June to September.
Low season: Winter.
Flight duration
Direct flights to Marsa Alam take 4 hours 45 minutes from London.
Experience Marsa Alam: what to see, what to do
Marsa Alam is quickly becoming one of the most popular summer destinations in Egypt. The warm climate and calm currents make it a world-class scuba diving and snorkelling spot on the Red Sea.
Essentials in Marsa Alam
Abu Dabab Beach: If you're looking for a great beach to lay down your towel, try this one. It's one of the most famous beaches in Marsa Alam, where turtles are a common sight and almost guaranteed when scuba diving.
Madinat Coraya: If it's turquoise waters you're after, this is the place to go. The beach offers majestic mountain views and breathtaking coral reefs for diving.
Temple of Seti I: For a dose of history, head to the Temple of Seti I in Khanais. Seti I was the son of Ramases II and this temple is just one of several built in his honour. This site is easily reached with a Marsa Alam rental car.
Find more information on Marsa Alam Tourism.
Accommodation in Marsa Alam
There are plenty of hotels in Marsa Alam, most of which are next to the beach and offer visitors a full, all-inclusive resort experience. Most day trips and excursions in the area can be organised through your Marsa Alam hotel.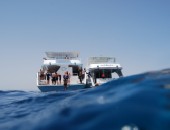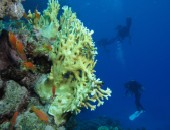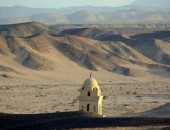 All flight tickets to Marsa Alam (Egypt)
Sorry! We haven't found any flights to Marsa Alam. Try launching another search above.