When to find the cheapest flights to Pau
outbound:
26-Jun-2021
direct (1h20m)
Air France
return:
28-Jun-2021
direct (1h30m)
Air France
Pau: in the foothills of the Pyrenees
Distance from Pau city centre
6 mi
20 mi
59 mi
S
Flights to Pau: practical information
Cheap airlines to Pau
Planning a trip to the gorgeous French Pyrenees? Start your holiday planning which cheap flights to Pau. Pau Airport (PUF) welcomes flights from a handful of airlines like Ryanair (from Brussels), CityJet (from London City Airport) and Air France/KLM. Ryanair operates flights from London Stansted to nearby Biarritz Airport.
When to book flights to Pau
Pau is the perfect place to base yourself if you plan to explore south-western France and the Pyrenees Mountains. Summer offers the best weather for hiking and trekking although winter is ideal for a ski holiday in Pau. Book your flights at least 10 weeks before you plan to fly.
Peak season: Summer for hiking, winter for skiing.
Low season: Spring and fall tend to be quieter and cheaper times to visit.
Flight duration
Direct flights to Pau take 2 hours from London.
Experience Pau: what to see, what to do
Pau is a relatively small 11th century town famous for being the birthplace of Henri IV of France. The castle where he was born is the most famous and popular city attraction. Many visitors take the chance to explore nearby Toulouse and Bordeaux with a Pau car hire while visiting.
Essentials in Pau
Pau Castle: The castle's architecture is just beautiful and if you want to get a peek inside, the only way to do it is by joining a tour. Unfortunately tours are only given in French and leave every hour from the main entrance. Admission is free on the first Sunday of every month. Pau Chateau is fully furnished, quite unusual for a French Castle.
Boulevard des Pyrenees: This is the main drag in Pau and everything you'll need during your stay is on or just off this street. The views of the palm treesm mountains and surrounding national park are just stunning. Wander off to the Place Royal and Place Clemenceau, two beautiful squares.
Béarn cuisine: Don't miss the chance to sample some of Pau's famed cuisine. The town's best restaurants are just across from the castle in the oldest part of the city. Charcuterie, stews, cabbage soups and even wild trout will be on most all menus around town.
Find more information on Pau Tourism.
Accommodations in Pau
Pau, being a city of only around 80,000 has several hotels and caters well to its visitors. In the summer it's a good idea to book your hotel in Pau well in advance to avoid disappointment. In the winter, organise your lift tickets to the ski resorts early as well.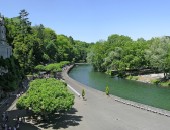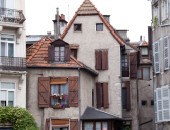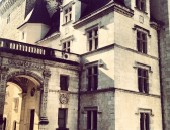 All flight tickets to Pau (France)
Sorry! We haven't found any flights to Pau. Try launching another search above.