When to find the cheapest flights to Atlanta
Sorry! We haven't found any flights to Atlanta. Try launching another search above.
Choose your departure month
Atlanta guide: how to get there, what to see
Distance from Atlanta city centre
8 mi
8 mi
10 mi
Flights to Atlanta: practical information
Cheap airlines to Atlanta
Hartsfield-Jackson Atlanta International Airport (ATL) has the largest passenger volume in the world. If you're looking for cheap direct flights to Atlanta, check for fares with British Airways or Delta Air Lines. United, KLM and American Airlines also offer competitive rates on this popular flight route.
When to book flights to Atlanta
If you want to snag cheap flights for your holiday in Atlanta, consider booking trips with one stopover. Start looking for flights at least six months in advance.
Peak season: Summer
Low season: Winter and fall
Flight duration
Flights to Atlanta take at least 10 hours, longer with a stopover.
Experience Atlanta: what to see, what to do
Atlanta: it's a modern and moving metropolis which still hasn't lost the charm and elegance of the Old World. Somehow this city manages to still keeps its southern feel while keeping up with the times on all fronts. Atlanta has no shortage of sights, museums and things to keep you busy while visiting.
Essentials in Atlanta
Martin Luther King Jr. Historical Site: Located in Sweet Auburn, this is a must for anyone interested in history. The site includes the revolutionary's birth home, the church where he used to give sermons and a small museum dedicated to his achievements.
Performing arts: Atlanta is known for its theatres but especially for its ballet. The Atlanta Ballet was founded in 1929 and is the oldest professional dance company in the USA. The fabulous Fox Theatre is the best place to see a show while you're in town.
Architecture: Atlanta architecture is something stunning. The skyscrapers downtown, the grandiose mansions on Highland Avenue and in Buckhead, old Victorian charm in Inman Park and more. Notable buildings to visit include the High Museum of Art and the Jimmy Carter Presidential Library.
Find more information on Atlanta.net.
Accommodations in Atlanta
The majority of hotels in Atlanta are located between Midtown and Five Points in an appropriately named "Hotel District." The city's financial district and tourist attractions are all within close reach of this area. To be close to the nightlife, try searching for a hotel in Buckhead.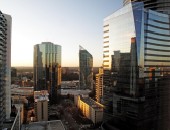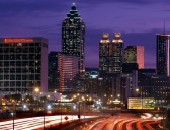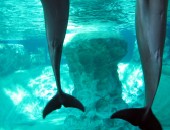 All flight tickets to Atlanta (USA)
outbound:
19-Sep-2020
1 stop (13h26m)
Air France
return:
03-Oct-2020
direct (8h16m)
Air France