Find the cheapest flights to Azerbaijan by date
outbound:
11-Oct-2021
2 stops (13h55m)
KLM
return:
18-Oct-2021
2 stops (30h45m)
Aeroflot
Azerbaijan: the Caspian Sea and beyond
Flights to Azerbaijan: practical information
Cheap airlines to Azerbaijan
Planning a trip to the Caucasus? Start with cheap flights to Azerbaijan. Mostly all international flights enter the country via Heydar Aliyev International Airport (BAK) in Baku. Catch flights to Azerbaijan onboard AZAL (Azerbaijan Airlines), British Airways, Lufthansa, Turkish Airlines, among others.
When to book flights to Azerbaijan
Azerbaijan's climate and weather vary greatly from place to place with hit hot summers and mild winters near the coast of the Caspian Sea. The summer months are the most popular time to enjoy holidays in Azerbaijan so book your flights 4-5 months in advance for the cheapest fares.
Peak season: Summer, June-late August.
Low season: Winter.
Flight duration
Direct flights to Azerbaijan take 5 hours 40 minutes from London.
Experience Azerbaijan: what to see, what to do
With a coastline on the Caspian Sea, Azerbaijan is a unique beach holiday destination. Explore this small country in the Caucasus from the capital, Baku, along the sandy coast and over to the Great Caucasus mountains.
Essentials in Azerbaijan
Baku: The capital city is right on the Caspian Coast and has some really stunning sights like the Old Town, Atashgah Fire Temple and dozens of museums and galleries to explore.
Ganja: Azerbaijan's oldest city is Ganja and is home to some incredible historic sights. Don't miss: Nizami tomb, the bottle house, Javad Khan tomb and the medieval baths.
Sheki: If you want to discover the stunning natural beauty of Azerbaijan, get a rental car and head up to the Great Caucasus Mountains on the Silk Road to Sheki. This small city has plenty to offer from palaces to forested hills and snowy mountain peaks.
Find more information on Azerbaijan.Travel.
Accommodation in Azerbaijan
Looking for a hotel in Azerbaijan? Baku certainly has the best selection with many familiar Western hotels. Azerbaijan's large cities all have hotels to choose from but the choice is significantly less than in Baku. Self-catering apartments are popular for longer visits.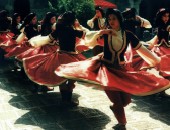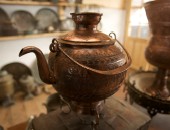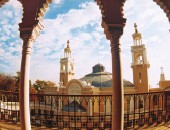 All flight tickets to Azerbaijan
Sorry! We haven't found any flights to Azerbaijan. Try launching another search above.