When to find the cheapest flights to Bahrain
Sorry! We haven't found any flights to Bahrain. Try launching another search above.
Bahrain: discovering Manama, the capital
| | |
| --- | --- |
| | Bahrain city centre |
| | Bahrain International Airport (BAH): 23 mi from city centre |
Flights to Bahrain: practical information
Cheap airlines to Bahrain
Bahrain is a magical country and anyone would be lucky to go on holidays in Bahrain. Plan your trip with cheap flights to Bahrain International Airport (BAH) onboard Turkish Airlines, Emirates, Qatar Airways, Lufthansa, among others. Most all flights have one stopover from London.
When to book flights to Bahrain
Bahrain has a tropical desert climate which can get sizzling hot during the summer and very humid. Most Westerners plan their flights to Bahrain during the winter or spring when the weather is temperate and comfortable. Book your flights at least 5 months before you plan to depart.
Peak season: Winter/Spring, when temperatures average 18°C.
Low season:Summer, when temperatures reach around 37°C.
Flight duration
Flights to Bahrain with one stopover take at least 12 hours from London.
Experience Bahrain: what to see, what to do
Bahrain's capital, Manama is also the country's largest city and is the centre of the country's commerce and industry. Discover the history of pearl diving, explore a temple or admire the truly inspiring Tree of Life.
Essentials in Bahrain
Museum of Pearl Diving: Pearl Diving has been an important part of Bahrain's history but the museum building is just as interesting as the exhibition itself. It's one of the most important buildings in the city, built in 1937 and used to be home to the Supreme Court.
Barbar Temple: There are three temples in the village of Barbar, with one dating back as far as 3000 BC. They are though to have been constructed to worship gods as there are altars in place and a water spring. The entire place is enchanting and worth visiting.
Tree of Life: If you have a Bahrain car hire, take a trip out to the Tree of Life, 30 km south of Manama. It's a lonely tree in the middle of the desert and even has scientists wondering how on earth it survives. There are no water sources nearby!
Find more information on Bahrain Tourism Board.
Accommodations in Bahrain
As the biggest city in Bahrain, visitors won't have any trouble finding accommodation in Manama. There are a few budget choices but most hotels fall into the mid-range and luxury categories. To note: some hotels do not allow single women so if you're female and travelling solo, best to enquire ahead of time.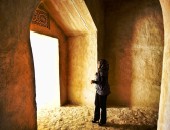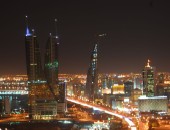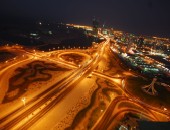 All flight tickets to Bahrain (Bahrain)
Sorry! We haven't found any flights to Bahrain. Try launching another search above.