When to find the cheapest flights to Baku
Sorry! We haven't found any flights to Baku. Try launching another search above.
Baku: modern oasis on the Caspian Sea
Distance from Baku city centre
9 mi
11 mi
Flights to Baku: practical information
Cheap airlines to Baku
Heading to the Caspian Sea? There's no place to stay than in Baku, the capital of Azerbaijan. Start planning your holiday in Baku with cheap flights to Heydar Aliyav International Airport (GYD). Azerbaijan Airlines, Aeroflot, Turkish Airlines and British Airways are just some that offer tickets from London to Baku.
When to book flights to Baku
The weather in Baku is pretty predictable. Summers are hot and humid while winters are cool, wet and windy. Being right on the Caspian Sea has its perks. The city's fab beaches are most popular in summer. Book your flights to Baku at least 4-5 months in advance.
Peak season: Summers are perfect for beach holidays.
Low season: Winter is generally the slow season in Baku.
Flight duration
Direct flights to Baku take 5 hours 30 minutes from London.
Experience Baku: what to see, what to do
Baku is a bustling metropolis on the Caspian Sea that has three distinct parts to it: the ancient city, the Soviet city and the modern city. Cultural sights abound, the nightlife is hopping and the beaches are immaculate.
Essentials in Baku
Old City: Baku's walled fortress is an UNIESCO World Heritage Site and it can mostly all be seen in a day on foot. The Palace of the Shirvan Shahs is a highlight and a must-see. The 7th century Maiden's Tower is worth checking out.
Hammams: The oldest public bath house is the Hamam Mehellesi near Icharishahar Station. Bathing is gender segregated on different days of the week. Get a skin peel for £8 or a massage for the same price.
AF Beach Club: There are few beach clubs like this one with 5 swimming pools, restaurants, disco plus beach volleyball, beach football and a games hall.
Find more information on Baku Tourism.
Accommodation in Baku
Baku is a happening place in the summertime so you can bet that hotels are in high demand during peak tourist season. There is a handful of budget hotels in the old town but anything with a view of the seaside is going to cost extra. Be sure to book your Baku hotels early to avoid disappointment.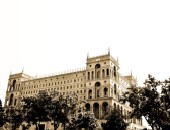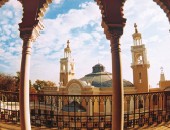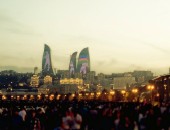 All flight tickets to Baku (Azerbaijan)
Sorry! We haven't found any flights to Baku. Try launching another search above.