When to find the cheapest flights to Baltimore
outbound:
16-Aug-2022
direct (8h05m)
Finnair
return:
25-Oct-2022
direct (7h10m)
Finnair
outbound:
13-Aug-2022
1 stop (11h25m)
Icelandair
return:
24-Oct-2022
1 stop (10h20m)
Icelandair
Choose your departure month
Baltimore: spangled, starry and stunning
| | |
| --- | --- |
| | Baltimore city centre |
| | Baltimore/Washington International Thurgood Marshall Airport (BWI): 8 mi from city centre |
Flights to Baltimore: practical information
Cheap airlines to Baltimore
Heading to Maryland? Baltimore is the place to be in this mid-Atlantic state. Start your trip planning with cheap flights to Baltimore-Washington International Airport (BWI), just outside the city centre. BWI welcomes direct flights from just about every corner of the US. From the UK, catch flights onboard BA and Virgin Atlantic.
When to book flights to Baltimore
Baltimore is a treat to visit year-round. Summer is warm but not too hot. Winter is cool with infrequent snow. Autumn and spring are mild with southern breezes. There's no bad time to plan a holiday in Baltimore! Book your flights at least half year in advance.
Peak season: Summer is the most popular time to visit.
Low season: Winters are much quieter in terms of tourism.
Flight duration
Direct flights to Baltimore take 8 hours 20 minutes from Lnodon.
Experience Baltimore: what to see, what to do
Baltimore is the place to be in Maryland and is famous for being the place where Francis Scott Key wrote the words for the Star Spangled Banner. From the Inner Harbour's museums to the great pubs on Fells Point, theatre performances in Midtown and Edgar Allan Poe's house in West Baltimore.
Essentials in Baltimore
Inner Harbour: This is where you'll find most of the city's attractions like the American Visionary Art Museum and the Baltimore Civil War Museum. The views of the harbour are really great from here.
Fells Point: If you're looking for great nightlife, head this Fells Point, right on the harbour. It has the densest collection of restaurants, bars and pubs in the city. Jonestown is home to the city's Jewish community while Little Italy never fails to serve up something amazing.
Edgar Allan Poe's House: The famous author's early childhood home is located in West Baltimore. He was the master of mystery and macabre. You'll find his house on Amity Street, number 203. There is a small fee to enter, but it's worth it.
Find more information on Baltimore.org.
Accommodation in Baltimore
You'll find that hotels in Baltimore's Inner Harbour are the most expensive compared to the rest of the city. If you're after a cheaper room, avoid those boasting views of the harbour. Prices also tend to go up dramatically in summer. For those on a budget, try a hotel in Fells Point or Midtown.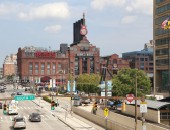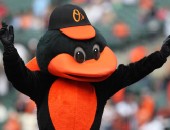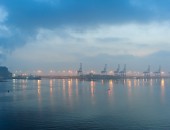 All flight tickets to Baltimore (USA)
Sorry! We haven't found any flights to Baltimore. Try launching another search above.