When to find the cheapest flights to Bilbao
outbound:
14-Dec-2020
1 stop (7h10m)
Vueling
return:
19-Dec-2020
direct (1h45m)
Vueling
outbound:
31-Oct-2020
1 stop (13h30m)
Vueling
return:
07-Nov-2020
1 stop (6h)
Vueling
Bilbao guide: how to get there, what to see
| | |
| --- | --- |
| | Bilbao city centre |
| | Bilbao Airport (BIO): 3 mi from city centre |
Flights to Bilbao: practical information
Cheap airlines to Bilbao
Heading to Spain's Basque Country? Bilbao is the place to be! Search for cheap flights to Bilbao Airport (BIO) onboard flights operated by Aer Lingus, Air Europa, TuiFly, Air France, Ryanair and EasyJet from London Stansted. The cheapest flights to Bilbao are with the low cost airlines.
When to book flights to Bilbao
The weather in Bilbao is milder than the rest of the region in the winters. In summer the days can get really hot. Whichever time of the year you're planning your holiday in Bilbao, book your flights to Bilbao 3-4 months in advance for the cheapest fares available.
Peak season: Late spring, early summer.
Low season: Winter.
Flight duration
Direct flights to Bilbao take 2 hours from London.
Experience Bilbao: what to see, what to do
Situated on the banks of the Nervion River, Bilbao is a must-visit for anyone visiting the Basque region of Spain. Stop by the Guggenheim, tour the 14th century Gothic cathedral, take in a chose at the theatre or just enjoy the day in Plaza Nueva. Bilbao is sure to charm.
Essentials in Bilbao
Guggenheim: The Guggenheim Museum is one of the star attractions in Bilbao. The building itself is visit worth, designed by Frank Gehry. It's one of his finest works from the 1990s. Check out Peggy's collection inside, especially if there are special exhibitions on.
Vizcaya Bridge: If you have a Bilbao car hire head out of the city to Vizcaya Bridge, an UNESCO World Heritage Sight between Portugalete and Getxo, 10km from Bilbao. It's incredible.
Casco Vieja: Bilbao's historic city centre is small but worth wandering around. You'll find old and traditional wine shops, small boutiques to buy cured meats, coffee shops and others.
Find more information on Bilbao Tourism.
Accommodations in Bilbao
Bilbao has plenty of choice when it comes to accommodating its guests. There are a handful of hostels but mid-range hotels are the most popular. There are a number of hotels around the Guggenheim, otherwise most are in the city centre. Book early for the best room rates.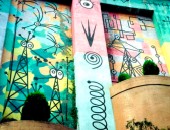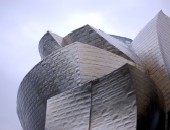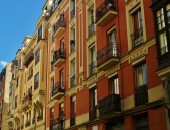 Bilbao in the Traveller's Magazine
Travel Inspiration
Summer is the perfect time to take weekend city breaks without using up precious holiday time. Head to Spain's Basque country to visit Bilbao and San Sebastian!
All flight tickets to Bilbao (Spain)
Sorry! We haven't found any flights to Bilbao. Try launching another search above.