When to find the cheapest flights to Bristol
outbound:
07-Jan-2022
direct (1h20m)
easyJet
return:
14-Jan-2022
direct (1h20m)
easyJet
Choose your departure month
Bristol guide: how to get there, what to see
Distance from Bristol city centre
4 mi
7 mi
Flights to Bristol: practical information
Cheap airlines to Bristol
Heading to England's south-western coast? From Newcastle, Edinburgh and Belfast you can find cheap flights to Bristol onboard easyJet. Ryanair also flies from Bristol from around Europe and Flybe offers cheap flights to Bristol from Jersey.
When to book flights to Bristol
Culturally vibrant, Bristol is often overlooked an the tourist trail but what a mistake! Summer is the best and most popular time to visit Bristol so if visiting in the warmer months, best to book your flights to Bristol three months in advance.
Peak season: Summer, especially during music and arts festivals.
Low season: Winter.
Flight duration
Direct flights to Bristol take 1 hours 15 minutes from Edinburgh.
Experience Bristol: what to see, what to do
From Bristol's harbour to the old city, the West End to Clifton, knowing where to start is the hardest thing you'll need to decide while on holidays in Bristol. Bristol's vibrant visual arts, theatre and nightlife are just the beginning.
Essentials in Bristol
Bristol Museum and Art Gallery: If you see just one museum in Bristol, make it this one. You'll find everything from dinosaur bones to modern contemporary art. There's sure to be something to inspire from this magnificent collection!
Bristol Zoo Gardens: Bristol's zoo is the fifth oldest in the world and a treat if you've got kids in tow while visiting the city. Don't miss the lions!
King Street: This is the heart of Bristol's theatre district, it's very own West End. The Old Vic is a historical landmark and the best place to catch a show when you're in town.
Find more information on Bristol Tourism.
Accommodations in Bristol
Bristol has a huge selection of hotels to choose from. If you're heading to Bristol for a special event, festival or exhibition, best to book your hotel in Bristol as soon as possible for the best room rates.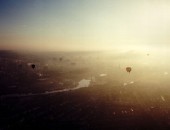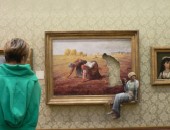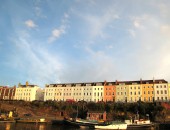 All flight tickets to Bristol (United Kingdom)
Sorry! We haven't found any flights to Bristol. Try launching another search above.