When to find the cheapest flights to Brno
Sorry! We haven't found any flights to Brno. Try launching another search above.
Brno: capital of Moravia
| | |
| --- | --- |
| | Brno city centre |
| | Brno-Tuřany Airport (BRQ): 5 mi from city centre |
Flights to Brno: practical information
Cheap airlines to Brno
Heading to the beautiful Czech Republic and you've already seen Prague? Start your trip with cheap flights to Brno, the largest city in Moravia, Czech's historical southern region. Fly to Brno Airport (BRQ) onboard low cost airlines like Ryanair or Wizz Air.
When to book flights to Brno
Brno is a gorgeous city and is surrounded by lots of lovely historic towns so the best time to visit is without a doubt summer. Book your flights at least 3 months in advance for the cheapest offers. Winters are also fine, if you're after a snowy trip.
Peak season: Summer is the busiest time to plan a holiday in Brno.
Low season: Winters are generally slow for tourism.
Flight duration
Direct flights to Brno take 2 hours from London.
Experience Brno: what to see, what to do
Brno's city centre is full of historic buildings, theatres, old churches and fountains. You can hire a car in Brno but mostly everything is within walking distance of the centre. Your tour begins now with castles, gardens and squares!
Essentials in Brno
Špilberk Castle: Formerly the royal castle of Moravia, kings of the land used to live here then it was a fortress and then one of the most brutal prisons in Europe during the Austro-Hungarian Empire. Today it' a city museum surrounded by some spectacular gardens.
Denis Gardens: Speaking of gardens, there's no better place to enjoy summer in Brno than Denis Gardens. There are nice views of the city from here, including the castle and cathedral. This is also the oldest park in the whole of Czech Republic!
Veveri Street: If architecture is your thing, get off the tram at the Konečného náměstí stop. The street is lined with baroque and art nouveau buildings called Tivoli.
Find more information on Brno Tourism Board.
Accommodations in Brno
Brno has plenty to offer when it comes to hotels and hostels for budget travellers. You'll find hotels mostly fall into the budget category or the luxury category with little choice in the middle. Book your hotels in Brno early if visiting in summer.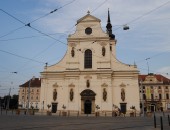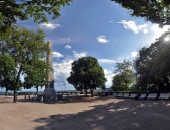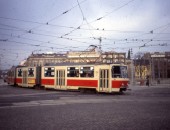 All flight tickets to Brno (Czech Republic)
Sorry! We haven't found any flights to Brno. Try launching another search above.