Find the cheapest flights to Cape Verde by date
outbound:
03-Oct-2022
1 stop (8h50m)
TAP Air Portugal
return:
22-Oct-2022
1 stop (7h50m)
TAP Air Portugal
Mini guide: Cheap flights to Cape Verde, tourism and travel info
Flights to Cape Verde: practical information
Cheap airlines to Cape Verde
Planning a holiday in Cape Verde? We don't blame you! This West African country is paradise. Search for cheap flights to any of the Cape Verde islands: Sal, Santiago, Boa Vista and São Vicente. Most visitors on flights to Cape Verde however will touch down at Amilcar Cabral International Airport (SID) on Sal Island.
When to book flights to Cape Verde
Cape Verde sits 500km from the coast off West Africa and is quite temperate with warm and dry summer, without a doubt the best time of the year to visit these gorgeous islands. It hardly rains here but if it does, expect small showers in September.
Peak season: Summer, especially around Independence Day on July 5th
Low season:September because of the rain.
Flight duration
DIrect flights to Cape Verde take a little over 6 hours from London.
Experience Cape Verde: what to see, what to do
Cape Verde, being colonised by the Portuguese in the 15th century, is African with a strong European influence, especially on the local culture. The beaches are fine and the people friendly.
Essentials in Cape Verde
Adventuring in Santo Antao: Most of this island is unexplored but it's the perfect place for hiking and canyoning. Get a Cape Verde car hire and head 30 minutes to the interior and you'll find yourself in pine forests and volcanic mountains. Head to Ponto do Sol for scuba diving, rock climbing and incredible hiking.
Mindelo: Welcome to the cultural capital of Cape Verde. Take a walking tour around the city centre, starting in Praça Nova. The Torre de Belem and local fish market are not to be missed either and don't forget a stop at the Mercado Municipal to taste some of the local treats.
Beaches: Cape Verde is best known for its beaches and while the beaches on Sal are nice, the beaches on Boa Vista are even nicer. The island is covered in white sand dunes and date palms. The island boasts an impressive 55km of white sand beaches and crystal clear blue water.
Find more information on Capeverde.com.
Accommodations in Cape Verde
Looking for hotels in Cape Verde? There are plenty to choose from as well as boutique guesthouses. The largest hotels are on the islands of Sal and Boa Vista as most tourists base themselves there.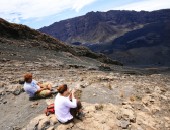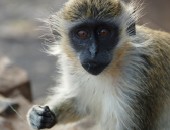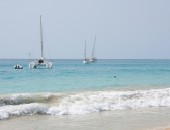 All flight tickets to Cape Verde
Sorry! We haven't found any flights to Cape Verde. Try launching another search above.