When to find the cheapest flights to Cologne
outbound:
27-May-2022
1 stop (23h10m)
Wizz Air
return:
29-May-2022
direct (1h15m)
Ryanair
outbound:
27-May-2022
1 stop (12h45m)
easyJet
return:
29-May-2022
direct (1h25m)
easyJet
Cologne guide: how to get there, what to see
Distance from Cologne city centre
8 mi
25 mi
Flights to Cologne: practical information
Cheap airlines to Cologne
Planning a holiday in Cologne? Search for flights to Cologne Bonn International Airport (CGN), located 15km from the city centre. Finding cheap flights to Cologne is easy with low cost airlines like EasyJet and germanwings.
When to book flights to Cologne
No matter what time of the year you travel with cheap flights to Cologne, book them at least 4 months in advance. Booking flights earlier may be necessary if your trip falls during Carnival season.
Peak season: Summer, Christmas and carnival.
Low season: Late spring, early fall.
Flight duration
Direct flights to Cologne take 1 hour 25 minutes from London.
Experience Cologne: what to see, what to do
Culture, architecture and history await you in Cologne on the River Rhein. While the cathedral, old town and bridges are spectacular, Cologne's winning attraction is without a doubt the locals.
Essentials in Cologne
Kölner Dom: An UNESCO sight, the Dom is the first sight on every tourist's agenda. You'll see it as soon as you exit the main station. Do you have it in you to climb the 509 steps to the top of the south tower? The view is worth the hike!
Museum Ludwig: Cologne has some of the best museums for a city of its size. The Museum Ludwig has the best of modern art in the city. If you plan to see a lot of museums, invest in a MuseumsCard.
Kölner Karneval: The Cologne Carnival is the highlight of the social calendar each year, taking place in February. Shrove Tuesday and Ash Wednesday see more than 1.5 million people take to Cologne's streets dressed as the virgin, farmer and prince every year.
Find more information on Cologne Tourism.
Accommodations in Cologne
Cologne doesn't disappoint when it comes to accommodations. If you're travelling to Cologne during carnival, it pays to book your Cologne hotel early but don't expect a bargain.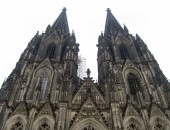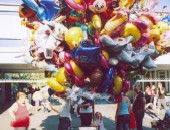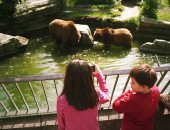 All flight tickets to Cologne (Germany)
Sorry! We haven't found any flights to Cologne. Try launching another search above.