Find the cheapest flights to Croatia by date
outbound:
08-Jul-2022
1 stop (15h10m)
KLM
return:
18-Jul-2022
direct (2h50m)
easyJet
outbound:
09-Jul-2022
1 stop (10h45m)
Ryanair
return:
18-Jul-2022
direct (2h50m)
easyJet
Mini guide: Cheap flights to Croatia, tourism and travel info
Flights to Croatia: practical information
Cheap airlines to Croatia
This Balkan gem hugs the eastern side of the Adriatic Sea, looking across at Italy. It is rising every year in popularity so search for your cheap flights to Croatia as early as possible. Croatia Airlines is the national airline of Croatia and being a Star Alliance member, makes it easiest than ever to find cheap flights to Croatia from London and Manchester. British Airways flies from London to Dubrovnik. For flights to Croatia from Birmingham and Exeter, go with Flybe. The cheapest flights are with low cost airlines. EasyJet flies from Gatwick to Split.
When to book flights to Croatia
Croatia's coastline enjoys a mild Mediterranean climate year-round but northern Croatia is much more temperate, like continental Europe. Spring and Autumn are very mild while winter can bring snow and cold storms to central and northern Croatia. The best, but busiest, time to visit is in summer.
Peak season: Summer, June to September.
Low season: Winter, especially on the coast.
Flight duration
Flights to Croatia from London generally take between 2h 30min to 3h, depending on where you're touching down in the country.
Experience Croatia: what to see, what to do
There is no place like Croatia. They call it the Mediterranean as it once was, the Med before mass tourism has taken over, that is. It has Old World charm, fantastic beaches, ancient monuments and a folk culture that is irresistible. Whether you're after the stunning islands for your summer holidays in Croatia or after visiting the historic cities like Varazdin or Zagreb, Croatia will not disappoint.
Essentials in Croatia
Dubrovnik: It's no wonder that Lord Byron once called Dubrovnik "the pearl of the Adriatic." It's a stunning city in any season, day or night. The medieval walls and marble streets, the Baroque architecture, the pedestrian streets, churches, monasteries and cafes and shops. Beyond the Old Town are magnificent beaches and the sea, dotted with islands.
Zagreb: The capital of Croatia is far too often overlooked by tourists with only beaches on their mind. This city is a short drive from the coast, so make use of your Croatia car hire and visit. Like Budapest and Vienna, there is something very special about Zagreb's buildings leftover from the Austro-Hungarian Empire.
Varazdin: This city is not far from the Hungarian border but there is no other place with so much preserved Baroque architecture. This was once the capital of Croatia before the honour was taken to Zagreb. Stari Grad, this beautiful medieval fortress is a sight to see and dates back to the 14th century.
Find more information on Croatia.hr.
Accommodations in Croatia
There are four main types of hotels in Croatia: holiday apartments, small (usually family-owned and fun) hotels, 2-3 star hotels which offer modern amenities and luxury accommodations. Most visitors in Croatia stay in the 2-3 star hotels but don't overlook the idea of a more traditional hotel during your stay. Whatever kind of Croatian hotel you're looking for, make sure you compare the prices and book your room early for the best price.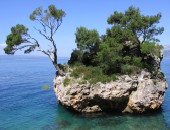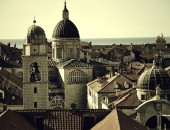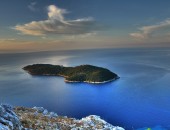 All flight tickets to Croatia
Sorry! We haven't found any flights to Croatia. Try launching another search above.