Find the cheapest flights to Dominican Republic by date
outbound:
31-Oct-2020
1 stop (16h20m)
Air France
return:
08-Nov-2020
2 stops (36h25m)
KLM
Mini guide: Cheap flights to Dominican Republic, tourism and travel info
Flights to Dominican Republic: practical information
Cheap airlines to Dominican Republic
The Caribbean is calling! Planning holidays in Dominican Republic? We can't blame you! Search for cheap flights to Dominican Republic's Punta Cana International Airport (PUJ) or Cibao International Airport (STI) in Santiago. There are few direct flights from Europe, most will stopover in the USA.
When to book flights to Dominican Republic
The Dominican Republic enjoys warm and sunny weather almost year-round. The only thing that changes by the season is the rainfall so best avoid the island from June to October when hurricane season is at its worst.
Peak season: Winter, November to March.
Low season: Summer during hurricane season.
Flight duration
Flights to the Dominican Republic take at least 9 hours 30 minutes from London.
Experience Dominican Republic: what to see, what to do
There's one reason why the Dominican Republic is famous around the world: the beaches. But there's a lot more to this Caribbean island than just the beaches. The tropical rain forests, mountains, colonial towns… even sugar plantations. Get ready to explore!
Essentials in Dominican Republic
Santo Domingo: The first European city in the New World, founded by Christopher Columbus' brother, Santo Domingo is a must! The city's rich heritage and architecture is incredible, so pay a visit to the Colonial Zone and take a walk down Malecon, the waterfront boulevard.
Punta Cana: Looking for a beach party? Take your Dominican Republic car hire to Punta Cana on the eastern coast. This is the best place to do water sports and swim with dolphins plus the scenery is absolutely stunning.
Bonao: This place is off the beaten track… way off. This rural village is at the foot of emerald green mountains and is the perfect place to jump off from if you want to visit rainforest waterfalls and streams.
Find more information on Go Dominican Republic.
Accommodations in Dominican Republic
There are plenty of hotels in the Dominican Republic. You'll find everything from chic and rustic apartments to all-inclusive luxury beach-side resorts on the coast. In the cities there are also plenty of options in every price range.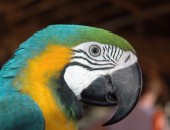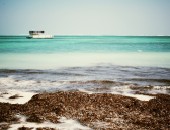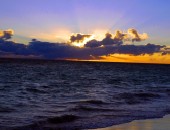 All flight tickets to Dominican Republic
outbound:
31-Oct-2020
1 stop (16h20m)
Air France
return:
08-Nov-2020
2 stops (36h25m)
KLM