When to find the cheapest flights to Fort Myers
Sorry! We haven't found any flights to Fort Myers. Try launching another search above.
Fort Myers: beaches, bays and more
Distance from Fort Myers city centre
4 mi
10 mi
Flights to Fort Myers: practical information
Cheap airlines to Fort Myers
If you're after a great beach holiday destination in Florida then Fort Myers is the perfect choice. Start your trip planning with cheap flights to Southwest Florida International Airport (RSW). Most all major US airlines operate flights there with stopovers from London.
When to book flights to Fort Myers
Fort Myers is a great city to visit just about any time of the year. It's a rare occurrence, but For Myers has seen frost in winter. The best time to visit is Spring/Summer when the beaches are packed and the coastal waters are warm. Book your flights to Fort Mysers at least 6 months in advance.
Peak season: Summer, May-August.
Low season: Winter is generally slower.
Flight duration
Flights to Fort Myers take around 14 hours with stopovers from London.
Experience Fort Myers: what to see, what to do
Fort Mysers and the Sanibel region are known for their great beaches, laid-back feel and great night time entertainment. If you're visiting in the summer you won't need to pack much beyond your swim and beach gear!
Essentials in Fort Myers
Butterfly Estates: Get up close and personal with every butterfly species native to Florida in this butterfly conservatory in the River District of Fort Myers. It's good to note that a car hire in Fort Myers is the best way to get around.
Edison & Ford Winter Estates: Take a trip into American history through this huge museum that houses hundreds of Edison and Ford's inventions and objects.
Manatee Park: If you want to see the gentle Florida manatee close up, this non-captive park is the perfect spot. There are great viewing areas and a picnic shelter. You can even rent canoes and kayaks too. Admission is free.
Find more information on Fort Myers Tourism Board.
Accommodation in Fort Myers
There are plenty of hotels, beach cottages, luxury resorts and flats to book while you enjoy your holidays in Fort Myers. The only thing to keep in mind is that this place is super popular during Spring Break so it's essential to book your hotel rooms as far in advance as possible around March-April.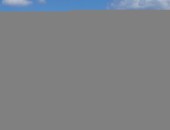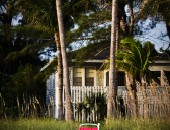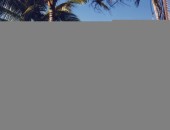 All flight tickets to Fort Myers (USA)
Sorry! We haven't found any flights to Fort Myers. Try launching another search above.