When to find the cheapest flights to Freetown
Sorry! We haven't found any flights to Freetown. Try launching another search above.
Freetown: the heart of Sierra Leone
Distance from Freetown city centre
11 mi
11 mi
Flights to Freetown: practical information
Cheap airlines to Freetown
Heading to the beautiful country of Sierra Leone? Start planning your holiday in Freetown with cheap flights to Freetown International Airport (FNA) in Lungi. Brussels Airlines offers cheap flights to Freetown from London with a stopover in Belgium. British Airways is the only airline that flies direct from the UK.
When to book flights to Freetown
Sierra Leone is right in the tropics and enjoys warm but humid temperatures year-round. The best time of the year to visit is from October to March with dry and warm days. The rainy season falls between April and September. Book your flights to Freetown at least 5 months in advance for the cheapest tickets.
Peak season: Winter, October to March.
Low season: Rainy season from April to September.
Flight duration
Direct flights to Freetown take 6 hours 50 minutes.
Experience Freetown: what to see, what to do
Freetown is the heart of this West African country and despite being occupied by rebels twice, today the city stands free and proud. The capital looks out onto the Atlantic Ocean and is surrounded by beautiful national parks. Hire a car in Freetown and Sierra Leone will be your oyster.
Essentials in Freetown
Beaches: Being right on the coast, Freetown has some amazing beaches. Lakka Beach, No. 2 River Beach and Bureh Beach are popular choices but they're not the only ones! If you're willing to explore a bit further afield you'll find some amazing, unspoilt sandy places to sunbathe and swim.
Bruce Island: This is one of the most historically important places in Africa. This is the place where the slave trade flourished, sending innumerable captured slaves to the USA; North and South Carolina, Georgia, Florida and beyond.
Banana Island: There's nothing like a barbecue on the beach, especially as the sun is setting. Take a boat from Toke to Banana Island and tuck into some delicious local cuisine on Jonobo Beach.
Find more information on Sierra Leone Tourism Board.
Accommodation in Freetown
Hotels in Freetown can vary in quality. It's better to book a room at a newer Freetown hotel, one with air conditioned rooms. Aberdeen, close to Lumley Beach, is the most popular area for hotels and it's essential to book in advance when visiting during peak season.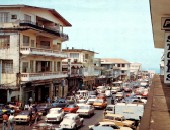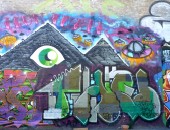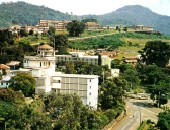 All flight tickets to Freetown (Sierra Leone)
Sorry! We haven't found any flights to Freetown. Try launching another search above.