When to find the cheapest flights to Friedrichshafen
Sorry! We haven't found any flights to Friedrichshafen. Try launching another search above.
Friedrichshafen: Lake Constance and beyond
| | |
| --- | --- |
| | Friedrichshafen city centre |
| | Bodensee Airport Friedrichshafen (FDH): 2 mi from city centre |
Flights to Friedrichshafen: practical information
Cheap airlines to Friedrichshafen
Planning a trip to Lake Constance? Start with cheap flights to Friedrichshafen, located right at the lake's widest point. Friedrichshafen International Airport (FDH) welcomes direct flights from London, Dublin, Berlin and Prague onboard Monarch Airlines, Lufthansa and British Airways.
When to book flights to Friedrichshafen
Summer is prime time for visiting Friedrichshafen with Lake Constance and the boardwalks along the lakeside. If you're after the cheapest flights to this corner of Germany for your holiday in Friedrichshafen, make sure you book your tickets at least three months before you plan to travel.
Peak season: Summer, June-August.
Low season: Winter.
Flight duration
Direct flights to Friedrichshafen take 2 hours from London.
Experience Friedrichshafen: what to see, what to do
Friedrichshafen is stunningly modern as it was mostly destroyed during WWII by bombs. The waterfront promenades are some of the longest along the lake. On a clear day you can even see across to Austria and Switzerland and to the Alps.
Essentials in Friedrichshafen
Schulmuseum: It's back to school time! This museum takes you back in time and shows that school rooms used to look like in 1850, 1900 and 1930 with historic artifacts like old pencil boxes and slates, even canes used to discipline students.
Schlosskirche: Palace church, this place is a stunner with its two 55m high domed towers made from Rorschach sandstone. It's one of Friedrichshafen's most famous sights, built in the late 1600s.
Canoeing in Lake Constance: On a beautiful sunny, summer day there's nothing better than a day out on the lake canoeing. In Friedrichshafen you can hire a canoe and go out for a tour along one of the lakes' tributaries.
Find more information on Friedrichshafen.info.
Accommodation in Friedrichshafen
There's plenty on offer when it comes to hotels in Friedrichshafen but beware when there's an international exhibition taking place, rooms tend to book up quickly and quite far in advance. As always, book early to avoid disappointment.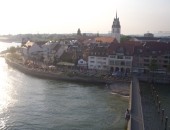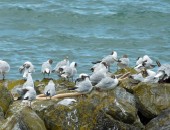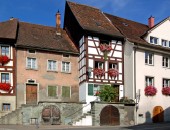 All flight tickets to Friedrichshafen (Germany)
Sorry! We haven't found any flights to Friedrichshafen. Try launching another search above.