When to find the cheapest flights to Grenoble
outbound:
20-Dec-2021
direct (1h40m)
easyJet
return:
27-Dec-2021
direct (1h40m)
easyJet
outbound:
27-Dec-2021
1 stop (26h35m)
Ryanair
return:
03-Jan-2022
1 stop (24h)
Jet2
Grenoble guide: how to get there, what to see
| | |
| --- | --- |
| | Grenoble city centre |
| | Grenoble-Isere Airport (GNB): 23 mi from city centre |
Flights to Grenoble: practical information
Cheap airlines to Grenoble
Planning a holiday in Grenoble? This French city is a hotspot in summer and is always a favourite during ski season. Search for your cheap flights to Grenoble-Isère Airport (GNB) from easyJet, Ryanair and Norwegian Airlines. Flights are the most frequent in winter.
When to book flights to Grenoble
Grenoble is the most popular in winter. The city enjoys plenty of snow, as do the surrounding mountains which make it a perfect ski holiday destination. In summer the days tend to be hot with excellent hiking in the city outskirts. When travelling in winter, book your flights 4-5 months in advance for the cheapest deals.
Peak season: Winter, during ski season.
Low season: Spring and fall are usually quiet.
Flight duration
Direct flights to Grenoble take 1 hour 40 minutes.
Experience Grenoble: what to see, what to do
Welcome to the Rhone-Alpes region of France! Grenoble is a fantastic city to visit before your ski holiday or in summer when the days are long and warm. It's known for its university campuses and scientific research centres but the city itself is also pretty fantastic.
Essentials in Grenoble
Bastille Hill: You can either reach the top of the hill by cable car (it costs around €6) or walk it. The hike up takes just over half hour if you really enjoy the views while you're walking. There are a series of ancient fortifications on the top which offer splendid views of Grenoble and the mountains beyond.
Hiking: In spring and summer, hiking and climbing are the most popular activities to do while on holidays in Grenoble. Get a Grenoble car hire and head to Maison de la Montagne. Here you can choose your route for the day and pick up some free maps.
Skiing: In winter, skiers flock to Grenoble to experience the nearby slopes and resorts. Grenoble hosted the Winter Olympic Games in 1968 and the nearest ski hills are just 45 minutes away by car. The hills are most crowded the last two weeks of December.
Find more information on Grenoble Tourism.
Accommodations in Grenoble
Grenoble has a host of possibilities for accommodation. There are a handful of really cheap budget places but most popular are chain or franchise hotels in the mid-range. Book your hotels in Grenoble early for the best room rates, especially in winter.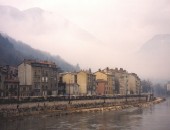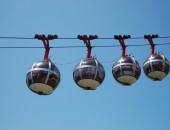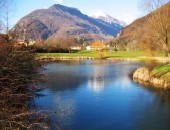 All flight tickets to Grenoble (France)
outbound:
20-Dec-2021
direct (1h40m)
easyJet
return:
27-Dec-2021
direct (1h40m)
easyJet