When to find the cheapest flights to Halifax
Sorry! We haven't found any flights to Halifax. Try launching another search above.
Halifax: a trip to the Canadian Maritimes
Distance from Halifax city centre
5 mi
17 mi
Flights to Halifax: practical information
Cheap airlines to Halifax
Planning a trip to the capital of Nova Scotia? Atlantic Canada won't disappoint! Start with cheap flights to Halifax Robert L. Stanfield International Airport (YHZ) onboard Air Canada direct from London Heathrow. Thomas Cook Airlines flies to Halifax from Gatwick.
When to book flights to Halifax
Summer is the best time to plan a holiday in Halifax; the best is at its best! Winters are generally frigidly cold. Book your flights to Halifax at least half year in advance for the cheapest fares.
Peak season: Summer, June to August.
Low season: Winter.
Flight duration
Direct flights to Halifax take 6 hours 45 minutes from London.
Experience Halifax: what to see, what to do
Halifax is one of the world's great natural harbours and the city's maritime history will excite. Many European immigrants touched down in Halifax first and Titanic survivors made their way here after rescue.
Essentials in Halifax
Citadel: Right in the middle of the city is Fort George where the Halifax Citadel is located. It's a National Heritage Site on top of Citadel Hill. It's a fab spot in the summer to enjoy a picnic lunch and take in the views of the downtown and harbour.
Alexander Keith's Brewery: A favourite Canadian beer, a trip around this brewery is a must. The brewery dates back to 1863. Entry includes a fleet of tastings.
Maritime Museum: Located right on the waterfront, this museum is a must with exhibits and artefacts from the Titanic and the Halifax explosion in 1917.
Find more information on Destination Halifax.
Accommodation in Halifax
There's plenty on offer for visitors staying in Halifax. From the Marriott to the Four Points Sheraton and even a handful of youth hotels, Halifax hotels are best booked in advance if you're planning a trip in the summer months.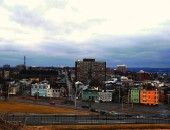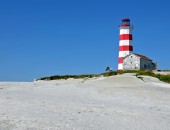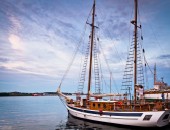 All flight tickets to Halifax (Canada)
Sorry! We haven't found any flights to Halifax. Try launching another search above.