When to find the cheapest flights to Hurghada
Sorry! We haven't found any flights to Hurghada. Try launching another search above.
Hurghada guide: how to get there, what to see
| | |
| --- | --- |
| | Hurghada city centre |
| | Hurghada International Airport (HRG): 4 mi from city centre |
Flights to Hurghada: practical information
Cheap airlines to Hurghada
If you've been longing to visit the Red Sea and experience the coral reefs and turquoise waters of Egypt, the city of Hurghada is the perfect place to spend your next trip. Thanks to its popularity among holidaymaking Britons, you can fly from London to Hurghada Airport (HRG) via low cost airlines and even some charter ones as well.
When to book flights to Hurghada
The summers in Hurghada are very hot so you may want to consider booking your flights to Hurghada in the fall or even spring. Also remember that Ramadan, which is not a good time for tourists due to short business hours, moves eleven days earlier each year.
Peak season: Spring and fall.
Low season: Summer and Ramadan.
Flight duration
Direct flights to Hurghada take 6 hours from London.
Experience Hurghada: what to see, what to do
At one time Hurghada was a small fishing village but when word spread about its fantastic beaches, coral reefs and excellent diving opportunities it soon turned from small village to tourist capital of the Red Sea.
Essentials in Hurghada
El Dahar: Hurghada's old town is where you'll want to do all your shopping. Shopping in the bazaars is very dangerous... especially if you're an impulsive buyer! Make sure you have enough room in your suitcase to bring everything home! Remember, you can haggle the price down at least 75% than the original asking price.
Scuba diving: Have you always wanted to learn how to scuba dive? Hurghada may be the perfect place to learn or get better. With underwater reefs and excellent marine life to look it, it's no wonder Hurghada is so famous for its snorkelling and diving. Take a trip to the nearby Gifton Island to see its coral gardens.
Luxor: If an entire week on the beach is too much for you, explore other sites in the Nile Valley like the famous city of Luxor! Get a Hurghada car hire and take off for the day on an adventure of a lifetime!
Find more information on Hurghada Tourism.
Accommodations in Hurghada
With 100+ hotels, many of which are located right on the beach, you can be sure that this place is all about beach holidays. Book for your hotels in Hurghada well in advance, especially in the peak season.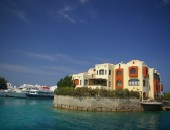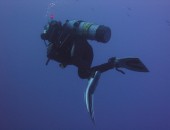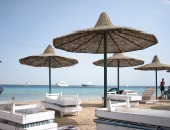 All flight tickets to Hurghada (Egypt)
Sorry! We haven't found any flights to Hurghada. Try launching another search above.