Find the cheapest flights to Iceland by date
outbound:
05-Sep-2022
1 stop (12h)
KLM
return:
09-Sep-2022
1 stop (28h15m)
Transavia
outbound:
17-Aug-2022
direct (3h15m)
Icelandair
return:
28-Aug-2022
direct (3h15m)
Icelandair
Mini guide: Cheap flights to Iceland, tourism and travel info
Flights to Iceland: practical information
Cheap airlines to Iceland
This volcanic island in the north Atlantic has evolved in recent year as a tourism magnet for nature lovers. If you want to explore this country's incredible landscapes, geysers, and glaciers then don't miss cheap flights to Iceland. Today there are more choicest for finding the cheapest flights to Iceland than ever. Iceland Express, Hahn Air, WOW air, FlyWhoosh and even EasyJet now offer flights to Iceland from the UK. Iceland has only one international airport so all flights to Iceland touchdown at Keflavík's Leifur Eiríksson (KEF), just 50km from Reykjavik.
When to book flights to Iceland
Consider booking your flights to Iceland at least three moths before your trip. Iceland offers so many choices for travel year-round but the winters are very cold. Spring is the best time to visit and you'll find plenty of cheap flight offers to Iceland during these months.
Peak season: Warmer months, June and July.
Low season: May, August, September are cooler but still pleasant.
Flight duration
Direct flights to Iceland take little more than 3 hours.
Experience Iceland: what to see, what to do
Iceland's landscapes of fjords, geysers, volcanos (some still active), cliffs and gorgeous glaciers gives visitors who love spending time outdoors the ultimate playground. This country isn't large but it's very difficult to navigate without an Iceland car hire. So get a set of wheels and set out on your Icelandic journey!
Essentials in Iceland
Reykjavik: While it may be tempting to just skip off to the Blue Lagoon or to the hills when you arrive, make sure you plan to spend at least two days in the capital city. It's not like most European cities. It is home to the largest church in Iceland, the Hallgrimskirkja is a city landmark and the view from the top of the clock tower is remarkable.
Fjords and geysers: In the eastern region of Iceland you'll find the geysers, including the original Geyser where all others get their name. The fjords are also a special place to visit, especially the Borgarfjörður. Legend has it that elves come from this region.
Blue Lagoon: This famous outdoor pool and spa is a symbol for Iceland and being just a short drive away from Reykjavik, it's a must for everyone on holidays in Iceland. This geothermal spa is located in a lava field so it's no wonder the milky-blue waters stay warm year-round.
Find more information on Visit Iceland.
Accommodations in Iceland
We have to admit that hotels in Iceland are not the cheapest. On a whole visitors from Europe find this country expensive but you can find cheaper alternatives if you use a compare tool like liligo.com and book your rooms far in advance. Try staying at an inn or even a family farm as opposed to a hotel in the city centre. In bigger towns, there will always be a few choices, usually something in every price range.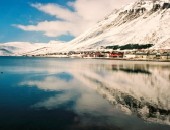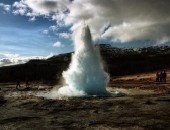 All flight tickets to Iceland