Find the cheapest flights to Liberia by date
outbound:
27-Oct-2021
direct (8h35m)
Air France
return:
10-Nov-2021
direct (9h)
Air France
Liberia: surf spots, blue lakes and tribal culture
Flights to Liberia: practical information
Cheap airlines to Liberia
Western Africa awaits! Planning a holiday in Liberia? Start by searching for cheap flights to Liberia's main airport, Roberts International Airport (ROB) outside of Robertsfield. British Airways flies direct from London Heathrow. Flights are also available onboard Air France, Brussels Airlines, among others.
When to book flights to Liberia
LIberia is hot year-round but rainy season can certainly put a damper on your trip so avoid May-June and September-October. Dry season from November to March can be very dusty. Book your flights to Liberia at least 6 months in advance for the cheapest fares.
Peak season: July-August, November-December and February-March.
Low season: The rainy months should be avoided.
Flight duration
Direct flights to Liberia take 9 hours from London.
Experience Liberia: what to see, what to do
Liberia has some interesting ties with the United States, something you'll notice when you see the Liberian flag. There's plenty to see and do in Liberia, from surfing in Robertsport on the Atlantic coast to Blue Lake and plenty of beaches.
Essentials in Liberia
Robertsport: Fancy going surfing while you're in Liberia? Robertsport has some excellent surfing and plenty of beachside campsites and beach lodges to accommodate all the surfers.
Blue Lake: Take your Liberia car hire for a trip 70km to the west of Monrovia and you'll arrive at Blue Lake, a gorgeous sight! and one of the country's most stunning natural wonders.
Liberia beaches: With a long coastline facing the Atlantic, Liberia has some fabulous beaches. Some of the most popular include Bernard's Beach, Cece Beach, Elwa Beach, Kendeja Beach and Kenema Beach.
Find more information on Visit Liberia.
Accommodation in Liberia
Liberia has plenty of hotels, especially in the more touristy places along the coast and in bigger cities.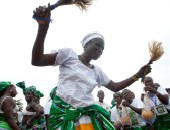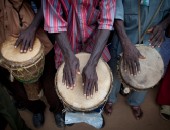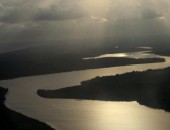 All flight tickets to Liberia