When to find the cheapest flights to London
outbound:
06-Oct-2020
direct (1h15m)
easyJet
return:
10-Oct-2020
direct (1h20m)
easyJet
outbound:
06-Oct-2020
1 stop (11h35m)
KLM
return:
10-Oct-2020
1 stop (8h)
KLM
Choose your departure month
London guide: how to get there, what to see
Distance from London city centre
7 mi
15 mi
26 mi
28 mi
29 mi
34 mi
Flights to London: practical information
Cheap airlines to London
London is one of Europe's main transportation hubs. Almost every international airline stops at at least one of the city's airports. The largest is Heathrow Airport (LHR), next is Gatwick Airport (LGW), London Stansted Airport (STN), London City Airport (LCY) and then London Luton Airport (LTN).
When to book cheap flights to London
London is very mild. It rarely sees extremely cold winter days and rarely sees very hot summer days. It is comfortable and pleasant, with light rain showers falling throughout the year, but don't let a little rain put you off from booking tickets to London.
Peak season: From June to September, Christmas, Easter and during half-term breaks.
Low season: There isn't much of an off-season in London but the weeks following Christmas and Easter are generally quiet.
Flight duration
Flights from Manchester take as little as 1h while flights from Edinburgh and Glasgow take 1h 15min.
Experience London: what to do, what to see
London is one of those cities where it's highly recommended you make a plan for what you want to see before or at least as soon as you arrive. Many of London's museums are free, so take advantage of it while on holidays in London.
Essentials in London
Tower of London: With a history going back nearly 900 years, it's no wonder this building has become the symbol of London. It's been home to the armoury, treasury, a menagerie, the Royal Mint, public records office and is currently the home to the Crown Jewels.
British Museum: The British Museum is one of the world's oldest museums. It is a curious and grand collection of, well, everything and anything. There are main galleries specifically dedicated to Egypt, Africa, Italy, Asia, prehistory and more.
Parks: From Hyde Park to Regent's Park, London has more green spaces than you can count. Parks are without a doubt an essential part of life in the British capital. Take your London car hire to Richmond Park to see the Queen's deer running wild in this historical park just outside the city.
Find more information on visitlondon.com.
Accommodations in London
London has everything when it comes to accommodations. There are a few things you should consider when choosing hotels in London. If you want to see the main central sights, then find a cheap hotel near Westminster or Kensington.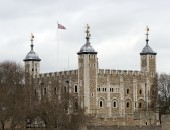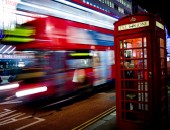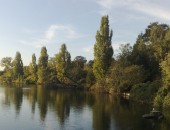 London in the Traveller's Magazine
Latest news
Want to fly to Buenos Aires for less? Low cost airline Norwegian has launched cheap flights to Argentina!
Latest news
Ever wondered where the most visited attraction in the UK is? The most popular sights across the country have been revealed!
Latest news
London could soon be introducing a tourist tax, according to new plans announced last week.
All flight tickets to London (United Kingdom)