When to find the cheapest flights to Lusaka
Sorry! We haven't found any flights to Lusaka. Try launching another search above.
Lusaka: Zambian culture, elephants and more!
| | |
| --- | --- |
| | Lusaka city centre |
| | Kenneth Kaunda International Airport (LUN): 12 mi from city centre |
Flights to Lusaka: practical information
Cheap airlines to Lusaka
Heading to Zambia? Start planning your holidays in Lusaka with cheap flights to Lusaka International Airport (LUN) onboard Kenya Airways, KLM, Emirates, Qatar Airways, among others. There are no direct flights to Lusaka from the UK.
When to book flights to Lusaka
Lusaka has three seasons: dry, hot and wet. The best time to visit is without a doubt the dry season which falls between May and August. The plus about visiting during hot season: better wildlife sightings on safaris. Book your flights to Lusaka at least six months in advance.
Peak season: dry season (from May to August).
Low season: wet season see at lot of rain, sometimes for days.
Flight duration
Flights to Lusaka take at least 16 hours with stopovers from London.
Experience Lusaka: what to see, what to do
Lusaka is a buzzing city with plenty to offer visitors visiting Zambia. What the city lacks in cultural sights and attractions it certainly makes up for in nightlife, wilderness outside the city limits and parks.
Essentials in Lusaka
Soweto Market: If you'd like to do a spot of shopping while in Zambia's capital then this is a great place to go for unique and interesting souvenirs. Shop the spice stalls or pick up some traditional medicine or handicrafts.
Munda Wanga Environmental Park: This park was started in the 1950s as a private garden and grew into a wildlife park and sanctuary. Baby elephants are bred here and then released into the wild, baboons find shelter here from the country's illegal pet trade.
National Museum: This museum is well underfunded but it is a good place to stop if you need to spend an afternoon indoors. The ground floor features modern art while the upstairs offering more engaging displays illuminating Zambia's interesting history.
Find more information on Zambia Tourism.
Accommodation in Lusaka
Lusaka has plenty to offer visitors when it comes to accommodation. There are a handful of backpackers hostels along Broads Road and Bwimjimfumo Road. Mid-range hotels seem to be the best offer for visitors with clean bedrooms and breakfast often included.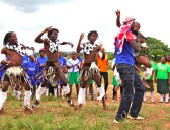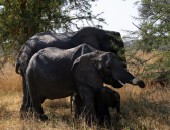 All flight tickets to Lusaka (Zambia)
Sorry! We haven't found any flights to Lusaka. Try launching another search above.