Find the cheapest flights to Maldives by date
outbound:
17-Apr-2020
2 stops (20h55m)
Ryanair
return:
26-Apr-2020
3 stops (23h05m)
Emirates
Mini guide: Cheap flights to Maldives, tourism and travel info
Flights to the Maldives: practical information
Cheap airlines to the Maldives
Planning your dream holiday to the Maldives? Start with cheap flights to Maldives Malé International Airport (MLE) on Hulhulé Island a short jaunt away from the capital. British Airways flies direct from London three times a week. The cheapest flights to the Maldives have one stopover, usually in Sri Lanka.
When to book flights to the Maldives
The Maldives are tropical and enjoy some amazing weather year-round with temperatures around 30°C. Best to avoid the monsoon season, June to August. For the cheapest flights to the Maldives, book your trip 5-6 months in advance.
Peak season: Winter, November to March.
Low season: June to August, when the most rain falls.
Flight duration
Direct flights to the Maldives take around 11 hours from London.
Experience the Maldives: what to see, what to do
The Maldives is home to some 1,192 coral islands, 80 of which are outfitted with tourist resorts waiting to welcome you! You can expect to do plenty of diving, snorkelling, surfing and swimming while you're here.
Essentials in the Maldives
Diving and snorkelling: With so many coral reefs you can dive practically anymore, even near Male. Visibility is best January to April when the sea is calm and the sun shines all day long. Watch out for tours that add surcharges for things like boat fees, bigger tanks and guided dives.
Surfing: The Maldives is just catching on as a mainstream surf destination. The best waves are during the monsoon, June to August. Expect similar conditions as Indonesia just a bit less hardcore.
Male: Capital city, Male is a worth a visit if you're coming all this way. The architecture of the Friday Mosque and the Islamic Centre will impress. Don't miss a trip to nearby Hulhumale Island for its cafes and beach.
Find more information on Visit Maldives.
Accommodations in the Maldives
The Maldives is a resort country. The only place you'll find hotels in the Maldives is in Male. Most resorts take up their own island so there's no struggling to find your own private piece of the beach. Try something special and stay in an overwater bungalow… a Maldivian specialty!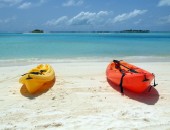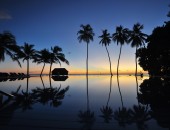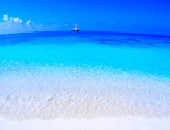 All flight tickets to Maldives