Find the cheapest flights to New Caledonia by date
outbound:
28-Sep-2022
2 stops (34h05m)
Singapore Airlines
return:
26-Oct-2022
2 stops (52h45m)
Singapore Airlines
New Caledonia: coral reefs, scuba dives and more
Flights to New Caledonia: practical information
Cheap airlines to New Caledonia
New Caledonia is calling and there's no better place to spend your holidays in the Pacific Ocean. From Grand Terre to the Loyalty Islands and beyond, start planning your trip with cheap flights to New Caledonia Airport (NOU) onboard Air France, Air New Zealand, Qantas and others.
When to book flights to New Caledonia
New Caledonia enjoys summer from December to February but cyclones are also prone to hit during that time. Winter is from April to August, a perfect time to visit even if days are cooler. Book your flights to New Caledonia at least 6-7 months in advance.
Peak season: September to December, before the real humidity hits in January.
Low season: January-March during cyclone season.
Flight duration
Flights to New Caledonia can take as long as 30 hours with stopovers from London.
Experience New Caledonia: what to see, what to do
New Caledonia's islands have plenty to offer whether you're interested in lazing about on the beaches are trekking into the mountains. Here's our round-up of recommendations.
Essentials in New Caledonia
Grand Terre: This is New Caledonia's main island and the barrier reef is second largest only to the Great Barrier Reef in Australia. Noumea is the island's main city with a beautiful harbour. Don't miss the Museum of New Caledonia while you're there.
Snorkelling and Scuba diving: The islands are perfect for both of these but if you're a beginner, the Îlot Canard is fabulous. Aguille de Prony has some amazing underwater structures for more advanced divers.
Loyalty Islands: Each island in this group has its own character but Ouvea is particularly stunning for its long white beaches and turquoise waters. Mare has great snorkelling and is surrounded by coral.
Find more information on New Caledonia Tourism Board.
Accommodation in New Caledonia
New Caledonia has many places to stay while you're visiting which range in cost and quality. Grand Terre has the most options but hotels fill up quickly during peak season so be sure to book in advance during this time of the year.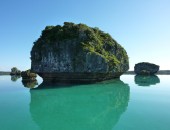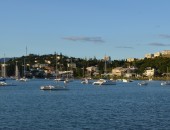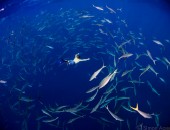 All flight tickets to New Caledonia