When to find the cheapest flights to New Orleans
Sorry! We haven't found any flights to New Orleans. Try launching another search above.
New Orleans: Creole culture and all that jazz
| | |
| --- | --- |
| | New Orleans city centre |
| | Louis Armstrong International Airport (MSY): 11 mi from city centre |
Flights to New Orleans: practical information
Cheap airlines to New Orleans
Ready for the adventure of a lifetime? The birthplace of jazz is calling your name! Plan your holidays in New Orleans and start planning your trip by booking cheap flights to New Orleans' main airport Louis Armstrong International Airport (MSY). Take-off from London onboard US Airways, United Airlines, American Airlines and Delta, among others.
When to book flights to New Orleans
New Orleans has four seasons: summer, hurricane, Christmas and Mardi Gras. Best to avoid the wet season, the worst month for hurricanes is September. Summer is fantastic though, starting as early as April. When planning your trip, be sure to book your flights to New Orleans at least 6 months in advance.
Peak season: October through April tends to be the most popular time to visit.
Low season: Hurricane season.
Flight duration
Flights to New Orleans with one stopover take 12+ hours from London.
Experience New Orleans: what to see, what to do
There's a reason New Orleans is one of the top destinations to visit in the USA. Jazz and southern culture here are unlike anywhere else on earth. Stroll down Bourbon Street, get tickets to see a Dixieland bank and tuck into some fabulous Creole cuisine.
Essentials in New Orleans
French Quarter: This is the oldest part of the city and the most famous. Bourbon Street is the heart of the city's happenings, lined with bars with enticing offerings. Royal Street is great for art and specialty shops. For live music, head to Jackson Square.
Uptown mansions: The Garden District uptown is famous for its Victorian mansions and historic houses. Explore the streets within the boundaries of St. Charles Avenue, Jackson Avenue, Louisiana Avenue and Magazine Street.
Tremé: This central part of town is famous for its music. The locals are fiercely proud and there is lots to see and do. The Backstreet Museum is a must where you can see dozens of Mardi Gras Indian consumes and other artefacts connected with Tremé culture. It's a short walk from the French Quarter.
Find more information on New Orleans Online.
Accommodations in New Orleans
New Orleans is a huge city and thus have plenty of offer in terms of accommodation. There are plenty of hotels in New Orleans, especially in the French Quarter and the Central Business District. Hotels on St. Charles Avenue in Uptown are also popular with tourists due to their proximity to the Garden District. If you plan to visit during Mardi Gras, don't even think about leaving your hotel reservations till the last minute.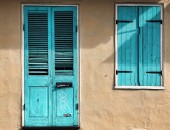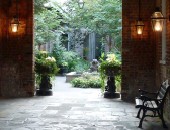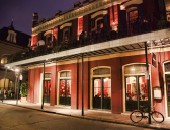 All flight tickets to New Orleans (USA)
Sorry! We haven't found any flights to New Orleans. Try launching another search above.