Find the cheapest flights to Nicaragua by date
outbound:
05-Sep-2022
2 stops (33h48m)
Air Europa
return:
11-Sep-2022
2 stops (20h35m)
Air Europa
Nicaragua: an eco-tourist's delight
Flights to Nicaragua: practical information
Cheap airlines to Nicaragua
With beaches on the Caribbean Sea and the Pacific, there's no wonder you're looking for cheap flights to Nicaragua! Start planning your trip with flights to Managua International Airport (MGA) onboard American Airlines, United, Delta and a host of other major airlines.
When to book flights to Nicaragua
Weather in Nicaragua is quite changeable so be ready for anything. On the Pacific coast the dry season is from November to April while the Atlantic side is much more predictable. Book your flights to Nicaragua at least 6 months in advance for the cheapest fares.
Peak season: November to April.
Low season: September to October is rainy season.
Flight duration
Flights to Nicaragua take 15 hours with stopovers from London.
Experience Nicaragua: what to see, what to do
Nicaragua has plenty to offer: amazing eco-tourism, adventure travel, beaches, historical colonial towns, amazing nightlife and plenty for budget travellers too thanks to the country's low cost of living. Here's some inspiration for your Nicaraguan holiday.
Essentials in Nicaragua
Esteli: Get a taste of the luxurious life by touring the cigar factories in Esteli. You can tour most of the factories by calling ahead and many offer special package tours, Drew Estate for example. The city is also covered in some really gorgeous murals.
Rio San Juan: This is the wettest place on earth but worth a visit. Take a kayak or canoe trip up the Sabalos River to visit a cacao plantation. Don't forget your rain coat!
San Juan del Sur: Surfers, this place is for you! This beach town on the Pacific Coast is a great spot for a beach holiday. The brightly painted beach houses are just one of the highlights.
Find more information on Visit Nicaragua.
Accommodation in Nicaragua
Hotels in Nicaragua tend to be quite cheap. You'll find everything from hammocks strung up between two palm trees to luxurious suites in city hotels. B&Bs are popular in small cities and towns. In Managua, avoid hotels in Barrio mArtha Quezada and around the Tica Bus Station.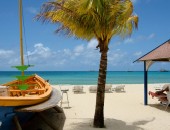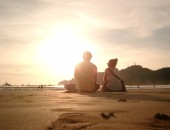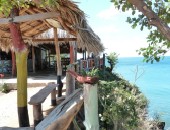 All flight tickets to Nicaragua