Find the cheapest flights to Norway by date
outbound:
20-Oct-2020
1 stop (8h25m)
Air Baltic
return:
28-Oct-2020
direct (2h20m)
Norwegian Air
Mini guide: Cheap flights to Norway, tourism and travel info
Flights to Norway: practical information
Cheap airlines to Norway
Planning a trip to beautiful Norway? This country's deep fjords and amazing landscapes make it a treat to visit. Most visitors will arrive in Norway via Oslo. You can find cheap flights to Norway from all over Europe and especially the UK. Find the cheapest Norway flights from London (Heathrow and Gatwick), Manchester, Edinburgh and even Aberdeen. Ryanair, Norwegian Air, British Airways and SAS are the top choices for the cheapest flights to Norway.
When to book flights to Norway
The busiest time of the year for holidays in Norway is July when school breaks for summer and the weather is super-fine. It's essential to book flights at least three months in advance for trips in the summer. May is also popular as Norway celebrated both Labour Day (May 1st) and Constitution Day (May 17th).
Peak season: July-August when school is on holidays.
Low season: Cold months, except Christmas holidays.
Flight duration
Direct flights to Norway take around 2 hours from London.
Experience Norway: what to see, what to do
Norway stretches all the way from Denmark and Scotland to the northwester tip of Russia. Its western coast is dotted with deep fjords, lending to the country's dramatic landscape. Oslo's trendy nightlife and cultural scene makes it one of the best Scandinavian cities to visit.
Essentials in Norway
Oslo: Oslo doesn't come without its price. It is ranked as one of the most expensive cities to live in the world. Must-sees while visiting this city include: the Royal Palace, Oslo Cathedral, Kirkeristen marketplace around the church, and many museums like Henrik Ibsen Museum and the National Gallery.
Trondheim: There is one reason why this city is so famous: Nidarosdomen Cathedral, the second largest church in northern Europe. It's easy to just hang out in Trondheim, a typical student city with a great mix of music, arts, culture and nightlife to enjoy.
Lofoten: To experience the Midnight Sun in all its glory, head to Lofoten. This traditional fishing village welcomes visitors every year in the middle of summer to experience the nightless days. It is arguably one of the most scenic parts of Norway and can easily be reached with a Norway car hire.
Bergen: Bergen once has the privilege of being Norway's capital but today that pleasure falls on Oslo. Bergen however is still the second largest city in Norway and as an old Hanseatic trading centre, its cultural scene is on fire. The old town is dominated by adorable wooden houses and chalets in a beautiful mountain setting. It's also the rainiest city in Europe so don't forget your umbrella.
Find more information on Visit Norway.
Accommodations in Norway
When looking for a cheap hotel in Norway, it pays to book ahead and look around for special offers. Weekdays are particularly busy in trade cities with business travellers so you'll often find weekend rates cheaper. Alternatively you can rent a mountain lodge or camping hut or find a youth hostel in most regions popular with tourists.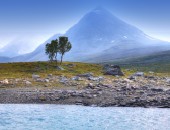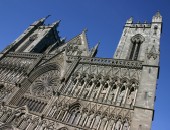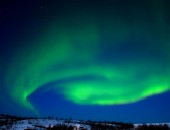 All flight tickets to Norway