When to find the cheapest flights to Perth
outbound:
06-Feb-2021
1 stop (19h20m)
Singapore Airlines
return:
20-Feb-2021
2 stops (30h25m)
Singapore Airlines
Perth guide: how to get there, what to see
Distance from Perth city centre
7 mi
10 mi
Flights to Perth: practical information
Airlines: compare a Perth flight
With an indigenous history dating back 40,000 years a colonial one starting in 1829, you can be sure to find something interesting when you search for cheap flights to Perth, Australia. Qantas Airways, Emirates, Singapore Airline and British Airways are just a few of the many regular airlines flying from the UK to Perth Airport (PER).
When to book flights to Perth
Summers tend to be hot and dry while the winters are mild, they can be quite wet.
Peak season: December and January.
Low season: Flights are generally cheapest from mid-April to August.
Flight duration
All flights to Perth have at least one stopover so you can expect your journey to take at least 20h from London.
Experience Perth: what to do, what to see
Perth has a wealth of attractions for visitors and while you can see the city-central ones on foot, a Perth rental car is essential if you want to get out of the city to explore. With nature parks and beaches less than an hour's drive away, you won't want to stay in the city limits for long.
Essentials in Perth
Kings Park: This is a centrally located park which, as you can imagine, is the city's most popular place for picnics and enjoying the good weather. If you're interesting in taking a free walking tour of Perth, they leave from the King's Park Visitor's Centre across from the memorial on Fraser Avenue at 10am and again at 2pm.
Wine tasting: If you think that wine tasting is only possible on Bordeaux, think again. Australia is home to excellent wineries and vineyards and Perth is a popular destination for wine tasting and touring, an excellent way to spend your holidays in Perth.
Kangaroos: Have you ever wanted to get up close and personal with a kangaroo? You can at the public zoo. There is a designated area where they are free to wander up to visitors. For wilder ones, head to Pinnaroo Valley Memorial Park.
Find more information on westernaustralia.com.
Accommodations in Perth
Perth has exploded in recent years as a business traveller's destination and while the hotel industry is trying to keep up, you can expect that hotels in Perth are often at capacity and prices for rooms tend to be higher here than anywhere else in Australia.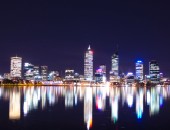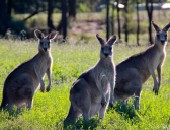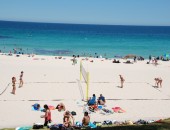 All flight tickets to Perth (Australia)
Sorry! We haven't found any flights to Perth. Try launching another search above.
outbound:
23-Feb-2021
1 stop (20h25m)
Singapore Airlines
return:
25-May-2021
1 stop (20h15m)
Singapore Airlines