When to find the cheapest flights to Reus
outbound:
01-Aug-2022
direct (2h10m)
Ryanair
return:
06-Aug-2022
direct (2h20m)
Ryanair
Reus guide: how to get there, what to see
| | |
| --- | --- |
| | Reus city centre |
| | Reus Airport (REU): 3 mi from city centre |
Flights to Reus: practical information
Cheap airlines to Reus
Aeropuerto de Reus (REU) is a small airport, mainly catering to charter and low cost airlines. Looking for the cheapest flights to Reus? Consider flying low cost. Ryanair flies from London (both Luton and Stansted) and Birmingham while Thomson Airways flies from Manchester.
When to book flights to Reus
Reus is a small city, with few sights but it where many tourists touch down before heading to the beaches of the Golden Coast or up to Barcelona with a Reus rental car. It's worth spending at least a day here though, best in summer when the weather is fine.
Peak season: Summer when the golf courses open.
Low season: Winter, when Reus turns into a sleepy town.
Flight duration
Direct flights to Reus take 2 hours 20 minutes from London.
Experience Reus: what to see, what to do
Reus' biggest selling point is probably that it's the home town of Antoni Gaudi although you won't find any hint of that in the town's architecture. His younger contemporary however, Lluís Domènech i Montaner, did make quite the impact.
Essentials in Reus
Modern architecture: Take a look at some fine modern architecture in the city centre, near Carrer de Sant Joan. There are 20+ homes designed by Domènech here and others.
Old Reus: Head to the ring of streets called Ravals for historic Reus, where the medieval city once stood. You'll find shops, boutiques and cosy coffee shops here.
Gaudi Centre: This small museum is a must for lovers of Gaudi's work. It showcases his life and includes a replica of his studio. Finally, enjoy the view from the third floor cafe.
Find more information on Spain.info.
Accommodations in Reus
Hotels are quite limited in Reus, mostly because of the size of the city but you will still find something in every price range from 1-star inn with no air conditioning to 4-star Reus hotels city central.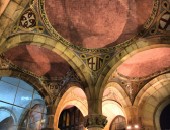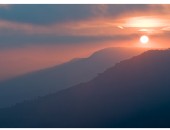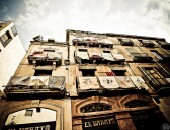 All flight tickets to Reus (Spain)
Sorry! We haven't found any flights to Reus. Try launching another search above.