When to find the cheapest flights to Reykjavik
outbound:
28-Jun-2022
direct (3h15m)
Icelandair
return:
03-Jul-2022
direct (3h)
Icelandair
outbound:
13-Jul-2022
1 stop (11h20m)
KLM
return:
25-Jul-2022
1 stop (7h50m)
Transavia
Choose your departure month
Reykjavik guide: how to get there, what to see
Distance from Reykjavik city centre
1 mi
23 mi
Flights to Reykjavik: practical information
Cheap airlines to Reykjavik
Planning a holiday in Reykjavik, Iceland's capital? It's the gateway to one of the most incredible countries on earth. Search for cheap flights to Keflavík International Airport (KEF) onboard Icelandair, Iceland Express, easyJet, SAS and British Airways. For the cheapest flights to Reykjavik, stick with low cost airlines.
When to book flights to Reykjavik
Weather in Reykjavik is unpredictably and the time of your visit largely depends on what you'd like to do while visiting. Summers are mild and the winters cold. Plan to book your flights to Reykjavik 3-4 months before your trip.
Peak season: Summer, although April-May see the least rainfall.
Low season: January, the coldest month of the year.
Flight duration
Direct flights to Reykjavik take 3 hours 10 minutes from London.
Experience Reykjavik: what to see, what to do
Reykjavik is the buzzing capital and is a great city to experience before you head off to explore rural Iceland. The old town is the best place to start but don't miss the city's museums of galleries downtown.
Essentials in Reykjavik
Tjörnin: The Pond, a small lake in the city centre is a popular place to feed ducks and enjoy a sunny afternoon in the city. The nearby Music Pavilion Park is exceedingly popular in the summer when the weather is good.
Architecture: The buildings in Reykjavik are very unique, eclectic really. This is mostly due to lack of planning. The old town features some lovely wooden buildings covered in corrugated iron. But you'll see a lot of super modern buildings as well. Look out for City Hall, Reykjavik Cathedral and the Perlan.
Geothermal Springs: Iceland is famous for these with the Blue Lagoon just a short drive away with a Reykjavik car hire. There are a number of spas and pools in the city though to enjoy after a day of sightseeing.
Find more information on Visit Reykjavik.
Accommodations in Reykjavik
Be warned, compared to other European capitals, Reykjavik tends to have some of the most expensive hotels around. There are a few hostels with private dorm rooms, a cheap alternative to an actual hotel. Most Reykjavik hotels are located in the city centre and for the best room rates, best not to leave it for the last minute.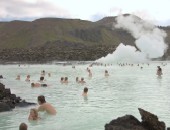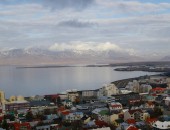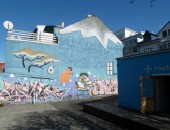 Reykjavik in the Traveller's Magazine
Latest news
easyJet launches new flights to Reykjavik from London Stansted this winter, making it one of the cheapest options for seeing the Northern Lights.
Featured
Iceland should be on everyone's travel bucket list. Here's why now is the best time to visit, with the summer tourist season over and the winter one yet to begin.
Travel Inspiration
We can't get enough of these photos from Mateja's trip to Iceland in November. It's the perfect place for a road trip, no matter what time of the year it is.
All flight tickets to Reykjavik (Iceland)
outbound:
20-Sep-2022
direct (3h20m)
Icelandair
return:
04-Oct-2022
direct (3h25m)
Icelandair
outbound:
28-Jun-2022
direct (3h15m)
Icelandair
return:
03-Jul-2022
direct (3h)
Icelandair