Find the cheapest flights to Russia by date
outbound:
19-Aug-2022
1 stop (15h15m)
Emirates
return:
28-Aug-2022
1 stop (16h30m)
Emirates
Mini guide: Cheap flights to Russia, tourism and travel info
Flights to Russia: practical information
Cheap airlines to Russia
Russia is a ginormous mass of land stretching 11 time zones. Are you ready to see what she has to offer? Start planning your holiday in Russia by searching for cheap flights to Russia onboard Transaero Airlines, Ukraine International Airlines, SAS, British Airways, even easyJet flies from Gatwick to Moscow.
When to book flights to Russia
Russia can be visited year-round, there' really nothing like experiencing Siberia in the middle of winter but summer is without a doubt the more popular time to visit. Book your flights to Russia at least 4-5 months in advance for the best fares.
Peak season: Spring and summer.
Low season: Winter, especially January-February.
Flight duration
Direct flights to Russia take 4 hours (London to Moscow) and 3 hours to St. Petersburg.
Experience Russia: what to see, what to do
Russia is the biggest country in the world and very difficult to experience in just one trip. Take the Trans-Siberian from Vladivostok all the way to Irkutsk, take a dip in Lake Baikal or plan chic city breaks in Moscow and St. Petersburg.
Essentials in Russia
Moscow: As far as capital cities go, Moscow is one of the world's greatest. Once you've seen the "musts" like the Red Square and St. Basel's Cathedral, dive a big deeper and explore the city's neighbourhoods.
St. Petersburg: This is without a doubt the capital of culture and home to one of the world's premier museums, the Hermitage. Best to visit in summer when the city enjoy's long days and plenty of festivals.
Lake Baikal: The so-called Pearl of Siberia, Lake Baikal is a popular stop in summer and winter. Take a dip in the world's deepest lake and admire the region's beauty.
Find more information on Visit Russia.
Accommodations in Russia
Russia is a country of contrasts but on the whole hotel standards are generally improving across the country. Moscow hotels are notoriously expensive and Russia's small cities seriously lack in selection. Whatever your destination, book your hotels in Russia well in advance.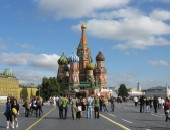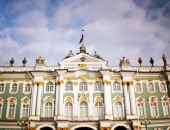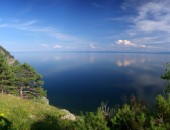 All flight tickets to Russia
Sorry! We haven't found any flights to Russia. Try launching another search above.