Find the cheapest flights to Saudi Arabia by date
outbound:
31-Oct-2020
2 stops (27h45m)
Turkish Airlines
return:
30-Nov-2020
2 stops (17h50m)
Turkish Airlines
Saudi Arabia: beaches, ruins and desert dunes
Flights to Saudi Arabia: practical information
Cheap airlines to Saudi Arabia
Planning a holiday in Saudi Arabia? This Middle-Eastern country has it all from deserts to coastlines, from ancient ruins to holy cities. Book your flights to Saudi Arabia's biggest airport in Riyadh, King Khalid International Airport (RUH). Emirates, Saudi Arabian Airlines, KLM and others offer the cheapest flights to Saudi Arabia.
When to book flights to Saudi Arabia
A large part of Saudi Arabia is desert so it can get extremely hot there from May to September. The best time to book a holiday in Saudi Arabia is in fall and spring when the weather is great for the beach, just not too hot. Book your flights to Saudi Arabia at least 5 months in advance.
Peak season: Winter is generally the best time to visit.
Low season: July-August due to extreme heat.
Flight duration
Direct flights to Saudi Arabia take just under 7 hours from London.
Experience Saudi Arabia: what to see, what to do
Saudi Arabia has spectacular beaches fronting the Indian Ocean, the Red Sea and the gorgeous Persian Gulf. Desert excursions are a highlight shouldn't be missed by anyone visiting Saudi Arabia for the first time.
Essentials in Saudi Arabia
Desert trips: Want to rip, rage and ravage a desert of sand dunes? Head to the Empty Quarter for some stunning scenery. You can hire an ATV from just about any town near the desert.
Jeddah: The coast attracts many foreigners and locals alike. Jeddah is the most popular for beach resorts and especially for scuba diving in the Red Sea.
Madain Saleh: History comes alive in this Nabataean city carved out of rock, much in the same way as Jordan's Petra. Access can be difficult as Muslims refuse to go there. Arrange a visit through your hotel, that is the easiest way to reach this historic place.
Accommodations in Saudi Arabia
There are hotels of just about every shape, size and price in Saudi Arabia. Tourist cities like Jeddah, Makkah and Al Abha will have plenty of cheap hotels to choose from. During Muslim holidays, it's important to book your rooms in advance.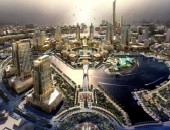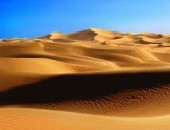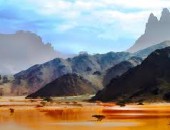 All flight tickets to Saudi Arabia
Sorry! We haven't found any flights to Saudi Arabia. Try launching another search above.