Find the cheapest flights to Serbia by date
outbound:
10-Apr-2022
1 stop (11h10m)
Lufthansa
return:
17-Apr-2022
1 stop (8h35m)
Lufthansa
Serbia:
Flights to Serbia: practical information
Cheap airlines to Serbia
Ready to a Balkan adventure? Serbia is in the heart of this souther European region and was a founding member of former Yugoslavia. Catch flights to Serbia that touch-down in Belgrade, the capital and most popular entry point. Wizz Air flies direct from Luton. Air Serbia also flies from London.
When to book flights to Serbia
Spring and summer are the best times to book a holiday in Serbia. City breaks in Belgrade are better in the shoulder seasons as the city can get pretty muggy in summer. Book your flights to Serbia at least 3 months in advance.
Peak season: Generally summers are most popular.
Low season: Winter can bring with it snow, slush and ice.
Flight duration
Direct flights to Serbia take 3 hours from London.
Experience Serbia: what to see, what to do
Serbia is vaste and has plenty to offer in and outside the capital city of Belgrade. From out standings national parks to explore in summer to ski resorts in winter, Serbia is a friendly and warm country with plenty on offer.
Essentials in Serbia
Belgrade: Belgrade is certainly one of Europe's up and coming cities. Stroll through Prince Michael Street, have a drink on Skadarlija and take in the impressive Kalemegdan Fortress.
Fruska Gora: Serbia has some amazing national parks but Fruska Gora is one of the best. The area is dotted with ancient monasteries and wineries and orchards. It's a perfect day trip with your Serbia car hire.
Aga Ciganlija: Serbia may be land-locked but it still has some great spots for summer holidays. Aga Ciganlija is known as the sea of Belgrade where you can relax, swim and BBQ. Beach volleyball on the lakeside is a favourite among the locals.
Find more information on Serbia.Travel.
Accommodation in Serbia
Serbia has plenty of hotels but many are only open in the summer months due to demand. In Belgrade several hotels have opened in the city centre near the train station and close to tourist attractions. Quality varies and you can generally say that you get what you pay for.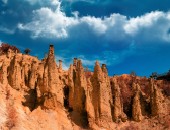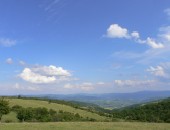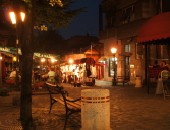 All flight tickets to Serbia
Sorry! We haven't found any flights to Serbia. Try launching another search above.