Find the cheapest flights to Seychelles by date
outbound:
14-Nov-2020
1 stop (15h)
Qatar Airways
return:
28-Nov-2020
1 stop (16h10m)
Qatar Airways
Mini guide: Cheap flights to Seychelles, tourism and travel info
Flights to the Seychelles: practical information
Cheap airlines to Seychelles
Looking for the perfect place to escape? Search for flights to the Seychelles! Search for cheap flights to Seychelles International Airport (SEZ) near Victoria, the only international airport in the country. Air Seychelles, Emirates and Kenya Airways offer the cheapest flights to the Seychelles from the UK.
When to book flights to the Seychelles
The Seychelles are a popular choice year-round, particularly from October to April when the weather is nice and warm. Summer brings cooler days with lots of waves.
Peak season: Spring and fall for warm, windless days.
Low season: December to March, peak-summer.
Flight duration
Flights to the Seychelles take at least 14 hours with one stopover.
Experience the Seychelles: what to see, what to do
Made up of 115 different islands, there are so many possibilities to find your own private beach for your holidays in the Seychelles. The beaches are the biggest draw here and you'll find they're spectacular on each and every island.
Essentials in the Seychelles
Curieuse Island: This island is a must for its red sandy earth, towering palms and its tortoises. Once a leper colony, today you can watch the giant tortoises move about, even lay their eggs!
Shark Bank: If you're brave enough to dive with sharks, head north from Mahe with a Seychelles car hire. You're most likely to run into some white tip reef sharks, stingrays and endless types of tropical fish.
Morne Seychellois National Park: Take a break from the beaches and explore the interior! Grab a guide and explore the many walking trails in this national park which covers an impressive 20% of Mahe.
Find more information on Seychelles Travel.
Accommodations in the Seychelles
It is essential to have your hotels in the Seychelles booked before arriving at the airport if you want to get through immigration upon arrival. Have your hotel details written down and at the ready. Hotels tend to be expensive, especially on islands with only one hotel.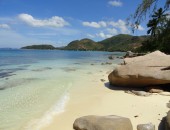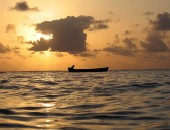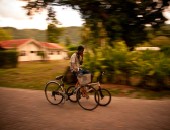 All flight tickets to Seychelles
Sorry! We haven't found any flights to Seychelles. Try launching another search above.