Find the cheapest flights to Somalia by date
outbound:
01-Oct-2021
1 stop (22h10m)
Qatar Airways
return:
08-Oct-2021
1 stop (16h)
Qatar Airways
Somalia: the Horn of Africa
Flights to Somalia: practical information
Cheap airlines to Somalia
Taking off o a holiday in Somalia? This African country has a beautiful coast and culture worth exploring. Start with cheap flights to Somalia's main airport in Mogadishu, Aden Abdulle International Airport (MGQ) onboard Turkish Airlines, Egyptair, East African Safari Air, among others.
When to book flights to Somalia
Somalia is hot year-round with seasonal rains in October/November and again in March/May. The coolest time of the year is in winter, December to February, a great time to plan a holiday in Somalia. Book your flights at least 4-5 months in advance for the cheapest fares.
Peak season: December to February.
Low season: Rainy seasons, as mentioned above.
Flight duration
Direct flights to Somalia take just over 9 hours.
Experience Somalia: what to see, what to do
Somalia is on the Horn of Africa and has the longest coastline on the African continent with some spectacular beaches. For now, Somaliland is the only part of the country that isn't involved in a civil war.
Essentials in Somalia
Hargeisa: This is considered the safest city for Western travellers and is the capital of Somaliland. The city centre market is a great place to shop and if you're after a cultural experience, try the camel market outside the town.
Laas Geel: This is an amazing and complex cave system and rock shelters that are famous for their rock art, located just outside Hargeisa. Experts think the rock paintings date back to 9,000-3,000 BCE.
Puntland: Puntland is located on the northeastern part of Somalia and contains more than 1,300 kilometres worth of beaches which are vastly untouched by tourism and even locals. If exploring outside of urban centres, it's best to hire a police unit for a day.
Find more information on Visit Somaliland.
Accommodation in Somalia
Hotels are really hit and miss in Somalia. You can find Western-style hotels in only a few Somalian cities like Bosaso and Hargeisa. It's a good idea to book your hotel in Somalia before you travel.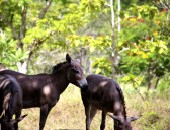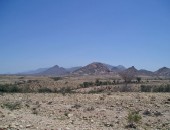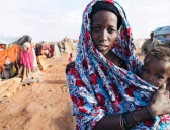 All flight tickets to Somalia