When to find the cheapest flights to Tangier
outbound:
02-Nov-2020
1 stop (10h50m)
Vueling
return:
16-Nov-2020
1 stop (6h45m)
Vueling
Choose your departure month
Tangier: an eclectic mix of cultures
| | |
| --- | --- |
| | Tangier city centre |
| | Ibn Battouta Airport (TNG): 8 mi from city centre |
Flights to Tangier: practical information
Cheap airlines to Tangier
Planning an exotic holiday to Tangier? Trip research should always start with flights. Search for cheap tickets to Tangier-Ibn Batouta Airport (TNG) onboard Royal Air Maroc, Iberia, British Airways, among others. As for low cost airlines, easyJet flies from Paris and Vueling from London.
When to book flights to Tangier
Tangier is a pleasure to visit any time of the year. Western travellers may find it difficult to visit during Ramadan when most all restaurants close during the day. When planning your trip, book your flights to Tangier at least 3 months in advance for the cheapest fares.
Peak season: Tangier is the perfect spot for winter sun.
Low season: Summer can be blistering hot.
Flight duration
Direct flights to Tangier take 2 hours 55 minutes.
Experience Tangier: what to see, what to do
Tangier is an eclectic mix of North African culture, France, Portugal and a hint of Spanish traditions. Tangier is separated from Spain only by the Strait of Gibraltar, a mere 20 miles. Expect friendly locals, beautiful views and pretty beaches.
Essentials in Tangier
Kasbah Museum: Tangier's Kasbah is a must-visit for every traveller and the museum in the former Sultan's palace houses artefacts from Phoenician times to modern ones.
Ibn Battouta: This famous 14th century world traveller was born in Tangier and here you'll find his tomb. Any intrepid backpacker should make a point to seek it out and pay tribute to one of the world's first "backpackers."
Medina: If you're after great nightlife then the medina is the place to go. Street entertainers take to the squares, tea shops open till late and restaurants are the liveliest. Just make sure you don't get lost in the labyrinth of streets!
Find more information on Tangier Tourism.
Accommodation in Tangier
Most visitors will stay in a Tangier hotel located in the medina. There are dozens upon dozens of small hostels and guesthouses there. Along Ave des FAR you'll find the Ramada along with a handful of other big hotels. Hotels along the beachfront may be more expensive but the views are fantastic.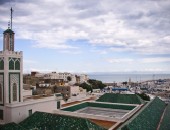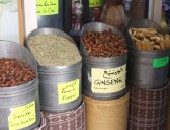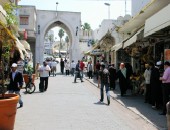 All flight tickets to Tangier (Morocco)
outbound:
02-Nov-2020
1 stop (10h50m)
Vueling
return:
16-Nov-2020
1 stop (6h45m)
Vueling