When to find the cheapest flights to Tripoli
Sorry! We haven't found any flights to Tripoli. Try launching another search above.
Tripoli: beaches, bazaars and castles
Distance from Tripoli city centre
5 mi
15 mi
Flights to Tripoli: practical information
Cheap airlines to Tripoli
Planning a trip to Tripoli? The Libyan capital is right on the Mediterranean Sea and is always a very exciting, if not adventurous, place to visit. Start your trip with cheap flights to Tripoli International Airport (TIP) onboard Lilbyan Airlines, British Airways, BMI, KLM, among others.
When to book flights to Tripoli
Tripoli enjoys a very typical Mediterranean climate with hot and dry summers and cool winters with very moderate rainfall so there's really no bad time of the year to plan a holiday in Tripoli. Book your flights at least 4 months in advance for the best flight fares.
Peak season: Summers are beach for the beach.
Low season: Winters are generally slower for tourism
Flight duration
Direct flights to Tripoli take 3 hours 35 minutes from London.
Experience Tripoli: what to see, what to do
Tripoli is the commercial centre of Libya but its cultural side is worth celebrating as well. The city was founded in the 7th century and has a number of important architectural sites worth checking out from the Roman Empire. For great beaches, it's best to get a Tripoli car hire and venture outside the city limits.
Essentials in Tripoli
The Red Castle: Known locally as the Assaraya al-Hamra, the Red Castle is a stunning palace complex with numerous courtyards just outside the city's medina. There are some really beautiful fountains and statues from the Ottoman period. It's a must.
Bazaar: For a spot of shopping while you're in Tripoli the city bazaar is the best place to go. Fine clay wares, jewellery and clothes are on sale for a very good price if you know how to barter.
Nightlife: Things in Tripoli haven't been the same since the civil war outbreak in 2011 but if you're looking for an exciting time the night clubs are like nowhere else in the world. Most open at 11pm and if you're up for something new, try the nightclub on the 3rd floor of the 3rd building in the downtown tower complex.
Accommodation in Tripoli
When booking a hotel in Tripoli it's important to keep in mind that much of the city was damaged in the conflicts in 2011. Listings from before 2011 may not be very inaccurate so it's best to stick with recent guest reviews.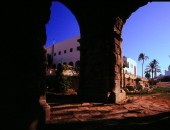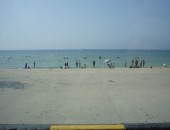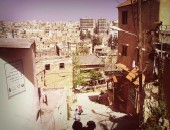 All flight tickets to Tripoli (Libya)
Sorry! We haven't found any flights to Tripoli. Try launching another search above.