When to find the cheapest flights to Turin
outbound:
12-Dec-2020
direct (2h)
Ryanair
return:
19-Dec-2020
direct (2h)
Ryanair
Choose your departure month
Turin guide: how to get there, what to see
Distance from Turin city centre
9 mi
36 mi
Flights to Turin: practical information
Cheap airlines to Turin
Planning a holiday in Turin? We don't blame you! This Italian city does nothing but enchant! Turin International Airport ( TRN) is just 15km north of the city and is serviced by the likes of Ryanair and easyJet for budget travellers as well as British Airways and Alitalia, Italy's national airline.
When to book flights to Turin
Being located so far north, the Alps are just a short car ride away which is why ski season is peak season. Flights to Turin are cheapest in May-June as well as late summer and fall. Book at least three months prior to your journey.
Peak season: Winter and summer.
Low season: Spring and fall.
Flight duration
Direct flights to Turin take two hours from London.
Experience Turin: what to see, what to do
Turin is a treasure trove of Baroque churches and palaces. The city museums are fantastic and the coffee, amazing. There is certainly no shortage of things to do while on holidays in Turin.
Essentials in Turin
Mole Antonelliana: This building is the symbol of Turin, built in 1888. It was originally a synagogue and at 167.5m is the highest masonry work in Europe. It now houses the best cinema museum in Europe.
Egyptian Museum: This place is a gem. It holds the finest collection of Egyptian artefacts outside of Cairo. It was founded in 1824 and houses more than 30,000 exhibits.
Palazzo Madama: Once the home to the Queen, this palace is a mix of medieval and baroque-styled rooms. For one reason or another, it's one of the most popular attractions in Turin.
Find more information on Tourism in Turin.
Accommodations in Turin
Turin's guests are well taken care of no matter what their budget. You'll find a host of budget bed & breakfast hotels, especially near the train station. There are also a range of mid-range hotels in Turin as well as some luxury choices and boutique ones.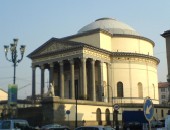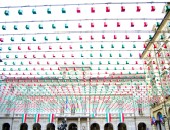 Turin in the Traveller's Magazine
Latest news
Turin is bound to see an influx in visitor numbers this summer as the Shroud of Turin is put back on display.
Travel Inspiration
New flight routes to the Alps now make it easier (and cheaper) to take off on a ski weekend this winter, at a moment's notice. From London it's easy, all you need to do is pick which Alpine ski resort you want to visit first! While it's perfectly reasonable to pack up the car, head … Continued
Travel Inspiration
Turin is celebrating Cioccolato this week, its annual chocolate festival. Catch the final weekend with a last minute cheap flight!
All flight tickets to Turin (Italy)
outbound:
12-Dec-2020
direct (2h)
Ryanair
return:
19-Dec-2020
direct (2h)
Ryanair