Find the cheapest flights to Venezuela by date
outbound:
05-Aug-2021
1 stop (14h25m)
Air Europa
return:
26-Aug-2021
1 stop (13h55m)
Air Europa
Venezuela: Angel Falls, the Andes and beaches
Flights to Venezuela: practical information
Cheap airlines to Venezuela
Planning a trip to Venezuela? There's more to discover than just Caracas! Start planning your holiday in Venezuela with cheap flights to Simon Bolivar International Airport (CCS) onboard Iberia, Air Canada, Lufthansa, Air Europa, among others.
When to book flights to Venezuela
You can't get more tropical than Venezuela so plan your trip around the rainy seasons. The best months to visit are between November and April and again from August to October. Book your flights to Venezuela at least six months before your departure date.
Peak season: November-April, August-October.
Low season: Summers are generally rainy.
Flight duration
Flights to Venezuela take around 14 hours from London with stopovers.
Experience Venezuela: what to see, what to do
Venezuela is home to the world's highest waterfall, has amazing beaches on both the Caribbean Sea and the North Atlantic, boasts some impressive nature reserves, parks and much, much more.
Essentials in Venezuela
Angel Falls: Canaima National Park is the gateway to visiting Venezuela's Angel Falls, the tallest waterfall in the world at 978m tall with an uninterrupted drop of 807m. Take a boat tour and a jungle walk while you're visiting the falls.
Los Roques: This chain of coral reef islands is paradise and just a short jaunt from Venezuela's mainland. If you're after a beach holiday, this is the place to go for its incredible pristine and crystalline beaches. The largest island, Gran Roque, has the most hotel amenities.
Merida: Merida is right at the foot of the Andes, only about 15km from the highest point in Venezuela. The area is perfect for trekking and visiting unique mountain villages in the Andes like Jaji, Mucuchies and Santo Domingo.
Find more information on Venezuela Tourism.
Accommodation in Venezuela
Caracas has a wide variety of 5* hotels although these usually come with pretty high room rates. Outside of the capital you'll find guesthouses, B&Bs and more typically, posadas that usually include breakfast and dinner if requested.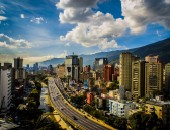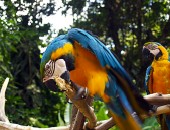 All flight tickets to Venezuela