When to find the cheapest flights to Volos
Sorry! We haven't found any flights to Volos. Try launching another search above.
Volos: ancient sites, beaches and more
| | |
| --- | --- |
| | Volos city centre |
| | Nea Anchialos National Airport (VOL): 13 mi from city centre |
Flights to Volos: practical information
Cheap airlines to Volos
Greece is waiting! Are you planning to spend your holidays in Volos? This beautiful port city is easily reached from the UK. Catch cheap flights to Volos Airport (VOL) onboard Air Berlin, Ryanair, Lauda Air or Transavia from across Europe.
When to book flights to Volos
Volos enjoys a mild Mediterranean climate but summers tend to be quite hot and humid. Spring and autumn are the best seasons for planning a trip to Volos but summers aren't bad either, especially if you have your eyes on the beaches. Book your flights to Volos at least 3 months in advance for the cheapest fares.
Peak season: Spring and autumn for city tours, summer for beaches.
Low season: Winters, although they're quite mild.
Flight duration
Direct flights to Volos take 3 hours from London.
Experience Volos: what to see, what to do
While industrial at first glance, Volos has a surprising number of ancient sites and hidden cultural gems around the city and surroundings. Stop by the tourist office when you arrive on your holiday in Volos for a free city map and guide book.
Essentials in Volos
Beaches: If you're looking for some great beaches in and around Volos, head south to the end of the city at Anavros. The water is clearer the further away from the Volos port you go so if you hire a car in Volos, head to Pelion.
Ancient Dimini Site: Dimini was an ancient neolithic village that has been excavated and uncovered and House N is extremely well preserved. Shade is scarce so be sure to visit early in the day.
Archaeological Site of Sesklo: Sesklo is more impressive than Dimini in terms of location but less so in terms of preserved ruins. Archaeologists believe it was either a trading partner or rival to Dimini.
Find more information on Volos.gr.
Accommodation in Volos
There are a ton of hotels in Volos, mostly located in and around the city centre. If you hire a car in Volos, make sure your hotel has parking because it can be difficult to find a car park in the city centre.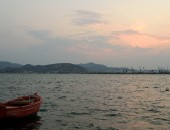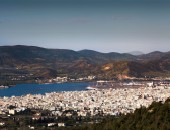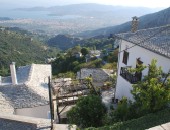 All flight tickets to Volos (Greece)
Sorry! We haven't found any flights to Volos. Try launching another search above.