When to find the cheapest flights to Washington
outbound:
27-Jul-2020
2 stops (26h15m)
TAP Air Portugal
return:
03-Aug-2020
2 stops (18h45m)
TAP Air Portugal
Washington guide: how to get there, what to see
Distance from Washington city centre
3 mi
23 mi
28 mi
Flights to Washington: practical information
Cheap airlines to Washington
Welcome to Washington, capitals of one of the most exciting countries in the world! Getting there is super easy, especially as there are three main airports. Catch flights to Ronald Reagan Washington National Airport (DCA) from the UK and around the world. Washington Dulles International Airport (IAD) is also a popular choice. Further afield is Baltimore-Washington International Thurgood Marshall Airport (BWI).
When to book flights to Washington
Washington enjoys lovely weather practically year-round. Summers are the best time to visit but the humidity can really take its toll. It's best to avoid this part of the year at all costs if you actually want to enjoy the city while on holidays in Washington. Book your flights to Washington for the shoulder seasons.
Peak season: Spring, hands down.
Low season: Winters, when snow is common.
Flight duration
Direct flights to Washington take 8 hours 25 minutes from London.
Experience Washington: what to see, what to do
There is a lot to see and do in Washington and it's likely you won't even scratch the surface on your first trip. Start at The Mall but don't miss out on the city's fantastic free museums as well! The nightlife and dining scene give other American cities a run for their money.
Essentials in Washington
The Mall: You'll find most all of Washington's major sights here: the White House, US Capitol Building, Washington Monument, Lincoln Memorial… and on and on. It's all here and is the best place to start.
East End: For museums, head to the eastern part of The Mall and duck into the Newseum, International Spy Museum, National Portrait Gallery and the National Archive there the Constitution is hiding.
City views: There are strict height restrictions in place so you'll notice there are no skyscrapers in Washington. For a great view of the city, head to the Old Post Office Tower. It's free and located centrally.
Find more information on Washington.org.
Accommodations in Washington
Most visitors search for hotels in Washington in the East End and close to the Smithsonian. All that really matters however is access to the city's metro network. Save a penny or two and search for hotels further afield that are within walking distance of a station.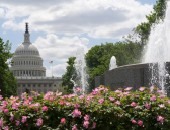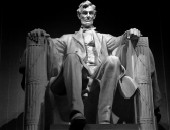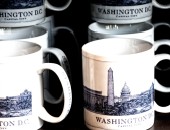 Washington in the Traveller's Magazine
Latest news
Iceland's low cost airline, WOW Air has launched new flights between London and the US and the best part is, they're only £99!
Interviews
We catch up with Dorottya, our hotel specialist, about her recent trip to the USA.
All flight tickets to Washington (USA)
outbound:
27-Jul-2020
2 stops (26h15m)
TAP Air Portugal
return:
03-Aug-2020
2 stops (18h45m)
TAP Air Portugal