When to find the cheapest flights to Wroclaw
Sorry! We haven't found any flights to Wroclaw. Try launching another search above.
Wroclaw: gnomes, culture and more
| | |
| --- | --- |
| | Wroclaw city centre |
| | Copernicus Airport Wrocław (WRO): 6 mi from city centre |
Flights to Wroclaw: practical information
Cheap airlines to Wroclaw
Planning a trip to Poland? Why not discover the magic of Wroclaw on your next visit! Start with cheap flights to Wroclaw Airport (WRO) onboard a low cost airline. Ryanair and Wizz Air offer the cheapest flights to Wroclaw but LOT, Poland's national airline, also flies from the UK. Ryanair flies from London and Bristol.
When to book flights to Wroclaw
Wroclaw is one of Poland's warmest cities but that doesn't mean you won't see snow in winter! Summer is by far the best time to visit when the city is warm and the cafes spill out on to the streets. Book your flights to Wroclaw at least 3 months in advance for the cheapest flight fares.
Peak season: Summer, from May until September.
Low season: Winter are usually mild but snow is common.
Flight duration
Direct flights to Wroclaw take 2 hours from London.
Experience Wroclaw: what to see, what to do
Wroclaw is all too often overlooked but it has so much on offer with great architecture, rivers, bridges, and a lively cultural and nightlife scene. From city squares to Japanese gardens, here's a taste of what awaits while on holidays in Wroclaw.
Essentials in Wroclaw
Rynek: Wroclaw's central square is one of the biggest in Europe and is an obvious first attraction to visit. This is the centre of the city's tourism with fascinating buildings all around and great bars for drinking beer.
Wroclaw Contemporary Museum: This museum is located in a WWII air-raid shelter and features contemporary paintings, photographs and also have a cafe with great views of the city.
Gnomes: As you walk around, you may notice more than a few gnome and dwarf statues. There are more than 160 hiding around the city, can you spot them all?
Find more information on Wroclaw Tourism Board.
Accommodations in Wroclaw
Wroclaw is a popular destination for backpackers and students which is why you'll find plenty of budget accommodation in the city centre and around the main square. Youth hostels in Wroclaw are everywhere! In the mid-range you'll find a select few and in the luxury range, try Art Hotel and Hotel Monopol.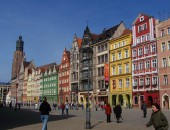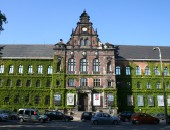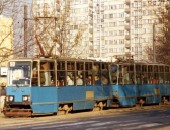 All flight tickets to Wroclaw (Poland)
Sorry! We haven't found any flights to Wroclaw. Try launching another search above.