When to find the cheapest flights to Muscat
outbound:
14-Feb-2019
1 stop (11h35m)
KLM
return:
18-Feb-2019
1 stop (12h15m)
KLM
outbound:
07-Aug-2019
1 stop (13h30m)
Swiss
return:
18-Aug-2019
1 stop (9h35m)
Lufthansa
Choose your departure month
Muscat: forts, souks and wadis
| | |
| --- | --- |
| | Muscat city centre |
| | Muscat International Airport (MCT): 16 mi from city centre |
Flights to Muscat: practical information
Cheap airlines to Muscat
Planning a trip to Muscat? The capital of Oman is a vibrant and exciting city. Star your holiday with cheap flights to Muscat International Airport (MCT) which welcomes flights from around the world. Oman Air offers flights to Muscat from London Heathrow. British Airways also operates this route.
When to book flights to Muscat
Weather in Muscat doesn't change too much. Year-round it's generally hot and humid so there's no bad time to book a holiday in Muscat. When you do get around to booking your flights, do so at least six months ahead of your preferred travel dates.
Peak season: Winter is by far the best time of the year to book a holiday in Muscat.
Low season: Summer, when the heat can be a bit too much.
Flight duration
Direct flights to Muscat take 9 hours from London.
Experience Muscat: what to see, what to do
Muscat, as Oman's capital, is full of surprises. The walled city is home to the country's royal palaces while Matrah shows off its fishing traditions at a slower pace. From souks to wadis, Muscat has a ton to offer.
Essentials in Muscat
Al Jalali Fort: This is Muscat's most recognisable landmark, standing strong at the top of the hill. The fort was originally built as a prison in the 1500s during the Portuguese occupation but today it's a museum.
Mutrah Souq: If you're hoping to do a bit of shopping while you're n Muscat, head down to the waterfront and visit this souq. Hand-embroidered shawls, clothing, nuts, spices, pottery and more are all on sale for a good price.
Wadi Shab: This is probably the most easily accessible wadi in Oman and is a treat to visit on a warm day. Head 100km south-east with your Muscat car hire and you'll soon reach the emerald waters of the wadi. Don't miss the nearby caves!
Find more information on Oman Tourism.
Accommodation in Muscat
Muscat is well equipped with hotels at every price range for visitors. Guesthouses are the most affordable option and are spread out across the city. Muscat offers a considerable amount of luxury hotels though including the Crystal Suites, Grand Hyatt and Shangri-La Hotel.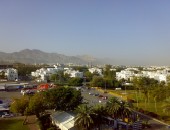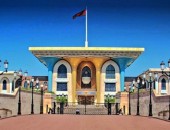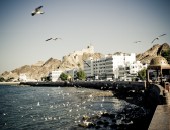 All flight tickets to Muscat (Oman)
outbound:
07-Mar-2019
1 stop (6h55m)
Kuwait Airways
return:
10-Mar-2019
1 stop (5h)
Kuwait Airways