Somewhere between reality, make believe and future projects, these stunningly creative, design-oriented and innovative plans are not just the follies of billionaires but actual projects planned to revolutionise how we fly in the future. Here are the cream of the crop in interior design for aeroplanes, which one do you fancy a ride in?
Boeing 787 Dreamliner
Teague designs a clean-edged look for Boeing's newest baby, the Dreamliner which recently met the public for the first time. Star Trek's Starfleet wouldn't hesitate a minute in buying one of these sleek aeroplanes.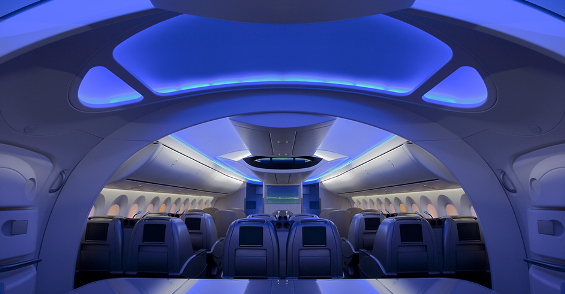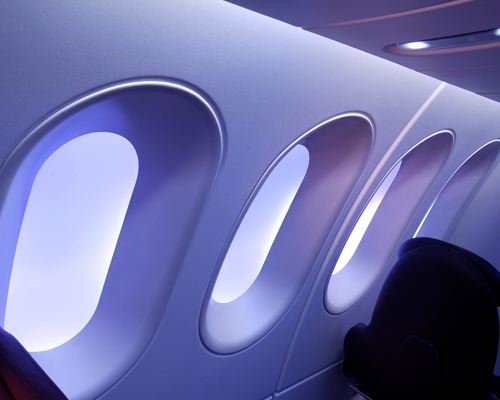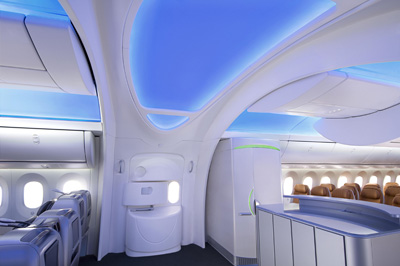 Stacked seating
Jacob design agency came up with an innovative design that features stacked seating in Business class to save space and give passengers extra comfort. Sit up or lie down, both are options whether you have the bottom or top "bunk" during your flight.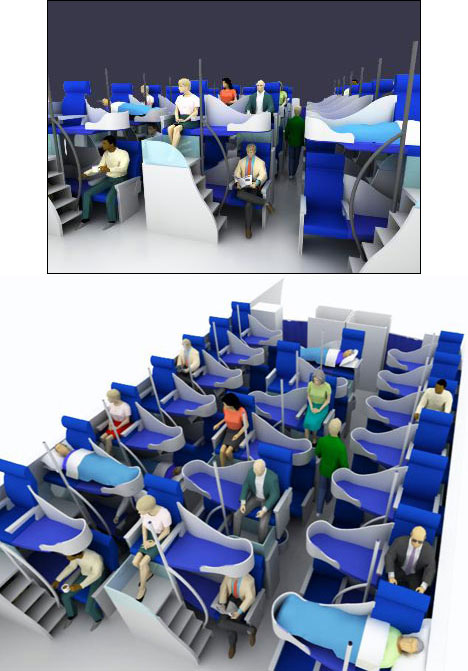 Luxury by Design Q
Private jet owners beware of being tempted by this new design. Keep it in mind for when you win the lotto because rides like this just don't get any sweeter!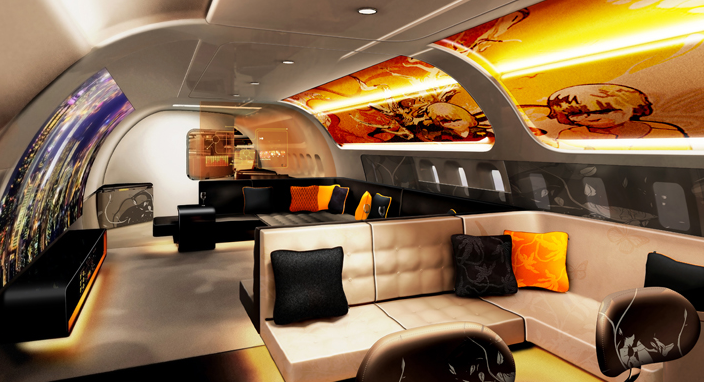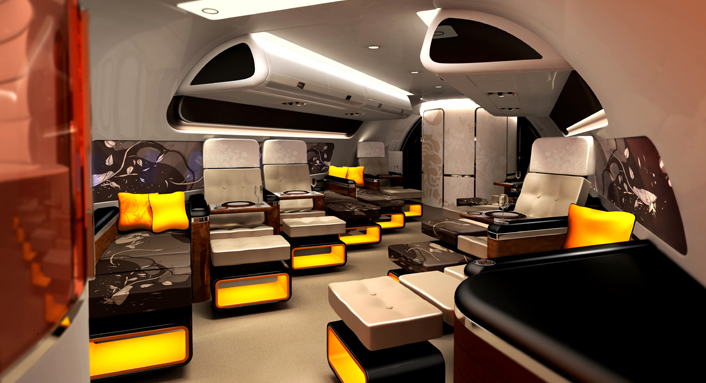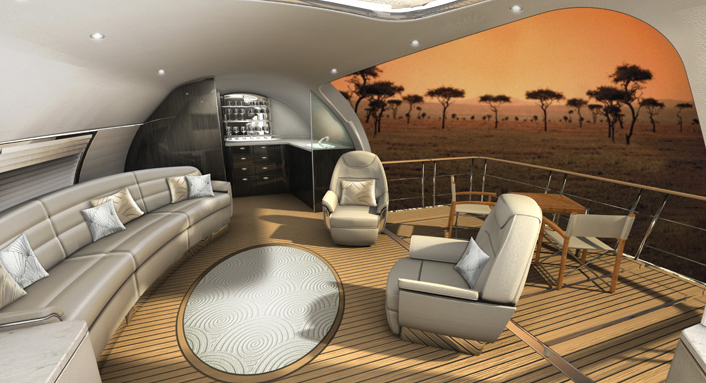 Versace
Versace collaborated with TAG Aircraft Interiors to create this monochrome design in classic black and white. This is just a dream design for the Airbus A319 and although pretty, the mix-match patterns are a little hard on the eyes.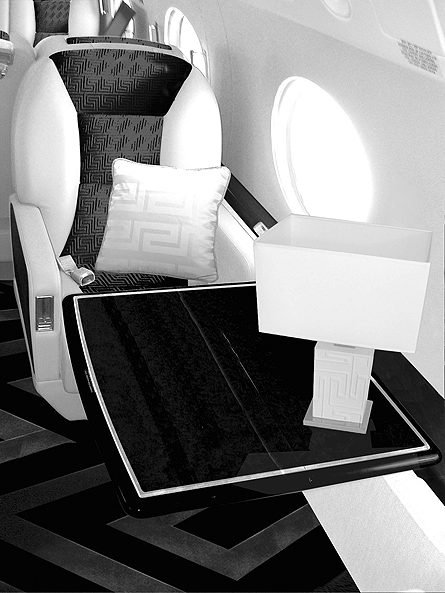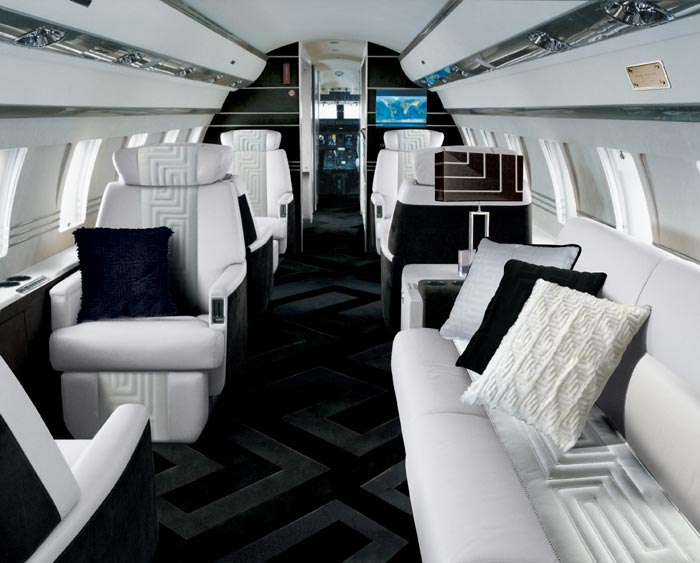 The Airbus for Billionaires
Fancy a flying palace? Then this is the aeroplane for you! For just a few million Euros you can fly in style, hold board meetings, host eloquent dinner parties and watch the next World Cup final while cruising across the Atlantic! We can dream, can't we?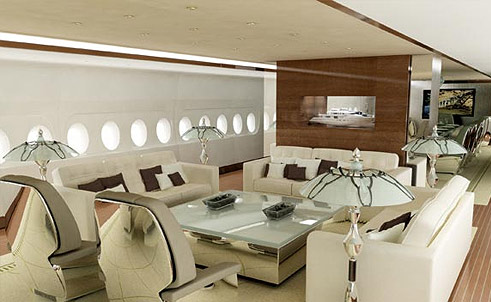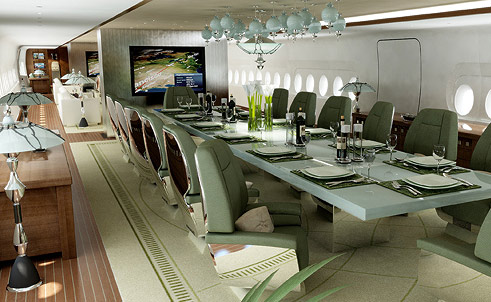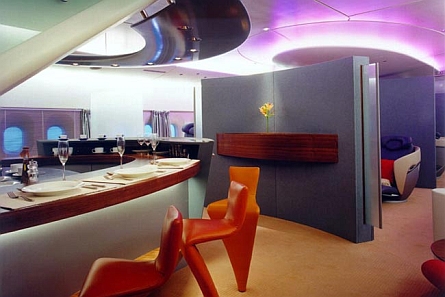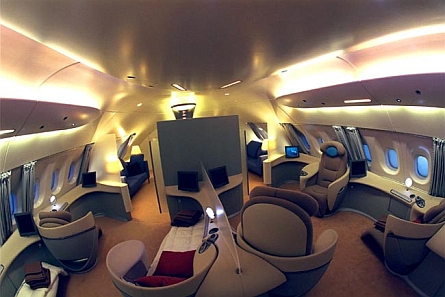 Swiss Air spruces up First Class
This is one of Switzerland's national airline's mock-ups for their First class seating. Clean lines, fresh design, wood finish… well done! You'll be able to find this on Swiss Air A330s in the future.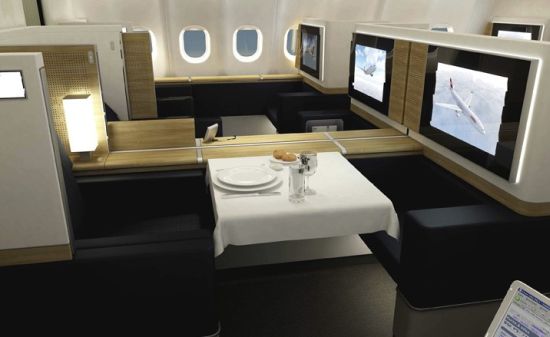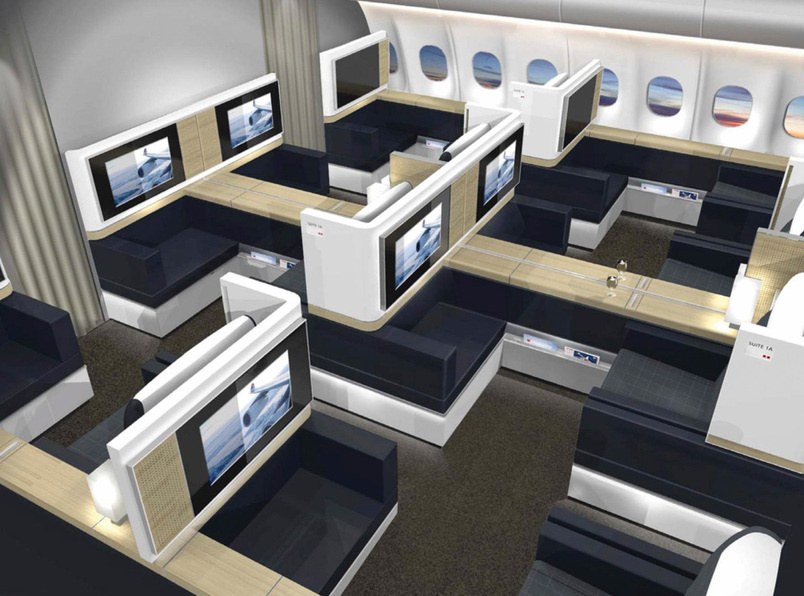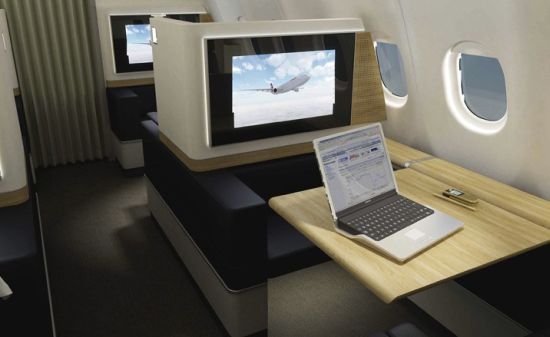 Hotel Honecker
This aeroplane no longer flies but its chic design still attracts passengers from around the world who want to sleep like a king after arriving to or before taking off from Teuge Airport in the Netherlands. An old RDA has been transformed into a 4-star suite, complete with reading lounge, kitchenette and some of the best First class amenities available.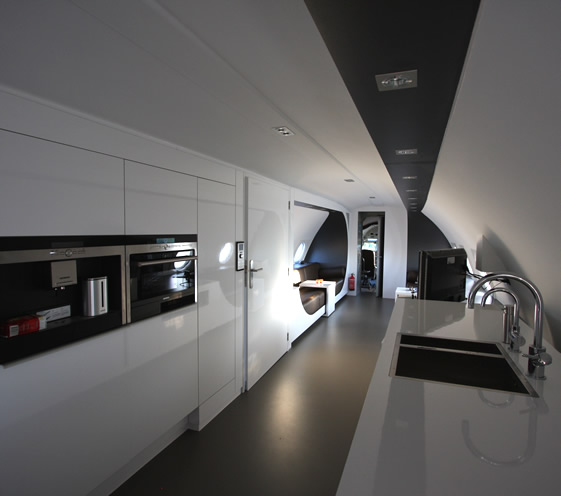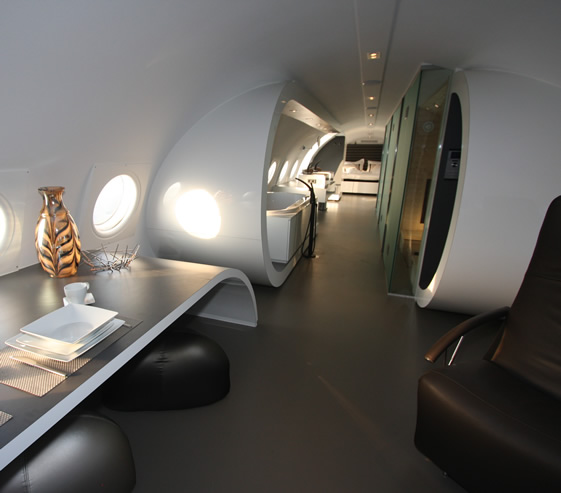 BMW's Boeing 878
Not only an expert in designing cars, BMW has taking things to a whole new level with this idea. Looking more like a club-house suite than an aeroplane, this is one way to impress business clients, friends and your in-laws. The floor window that peeks down into the cargo haul, where of course your luxury BMW vehicle is parked, is a nice touch.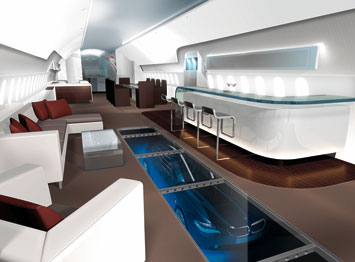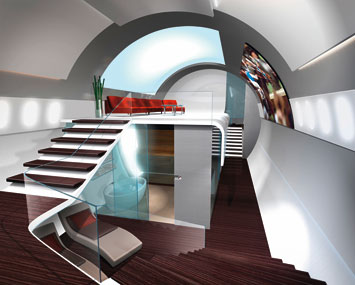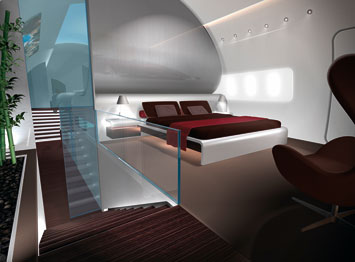 Virgin goes moody
Virgin Atlantic and Virgin America set the mood with ambiance lighting in their cabins. If we could pick one geeky airline that's crazy about gadgets and that seems to think of everything, it'd be Virgin.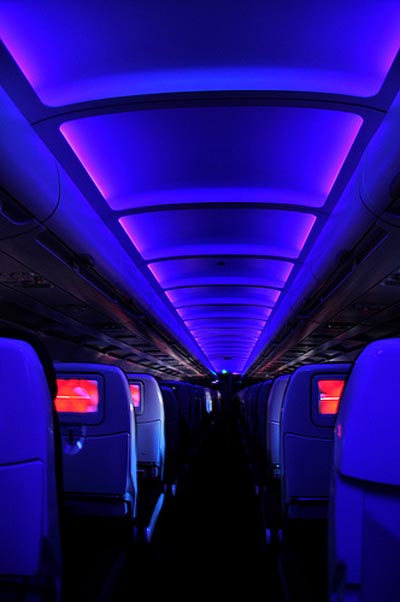 Low cost gets a makeover
Design Q not only specialises in luxury airline interiors but in low cost ones too. This is just a mock-up, but with news that Ryanair hopes to install standing seats in their aircraft, it's not unbelievable that no-frills flying is heading for fold-down seats. Although not as snazzy as the others, it's an interesting idea nonetheless.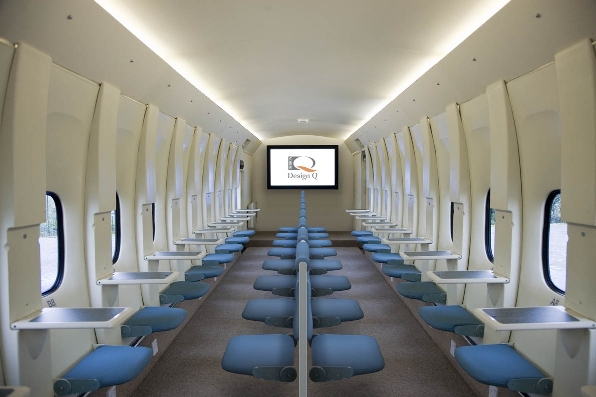 What do you think of these designs, can you imagine flying in one of these?