Think Lonely Planet is the end all and be all of travel guide books? Have you got another thing coming! Small and independent UK publishers are putting out more niche guides than we can keep up with. Here are a few of our favourites for discovering London.
The printed book is far from being dead and this list is just the beginning of proving it. There are a ton of great alternative guidebooks out there, especially for big and diverse cities like London. If you're looking to discover or rediscover the magic of Britain's capital city this summer, here are a few books to help you on your way. You won't find too much about Trafalgar Square in these ones, so if you haven't seen the city's main sights yet, better check out this post, 7 free things to do in London.
Guide books
Quiet London: There's always a new way to see London and getting away from its busy streets is a very good one. Quiet London is an excellent guide for finding places to see and things to do that offer a quieter take on the city, from cafes to cemeteries, from gardens to bookstores.
Tired of London, Tired of Life: This is the first guide book from Tom Jones, offering something unique and quite different to do in London every day of the year. It challenges locals to get out of their boroughs and see something different, from exploring East London by canoe to admiring the view from Stave Hill in Rotherhithe.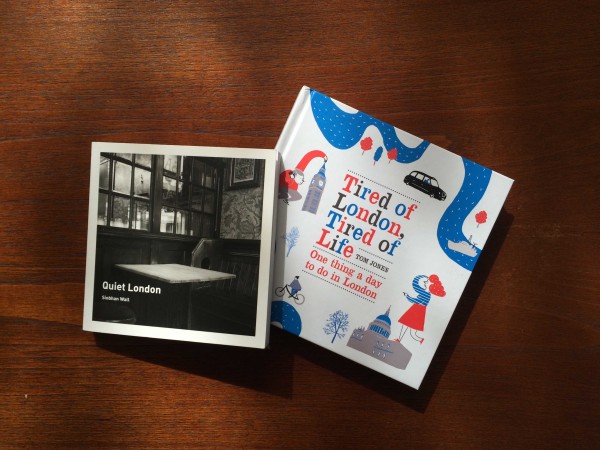 The London Companion: While it isn't a traditional guidebook, this companion will give you hundreds of fun and interesting facts and stories about London. Trivia covers it all from people, places, sports and more. It's a great one to read while on the tube or the bus, as you hop from one place to another.
Secret London – An Unusual Guide: This book is gloriously different than any other typical guidebook. Unless you know a lot about London, we're sure at least half of the ideas in this book will be new, covering all the weird and wonderful places that London has to offer, like the murals of Jean Cocteau, the Browning Room, and the Moravian burial ground at World's End.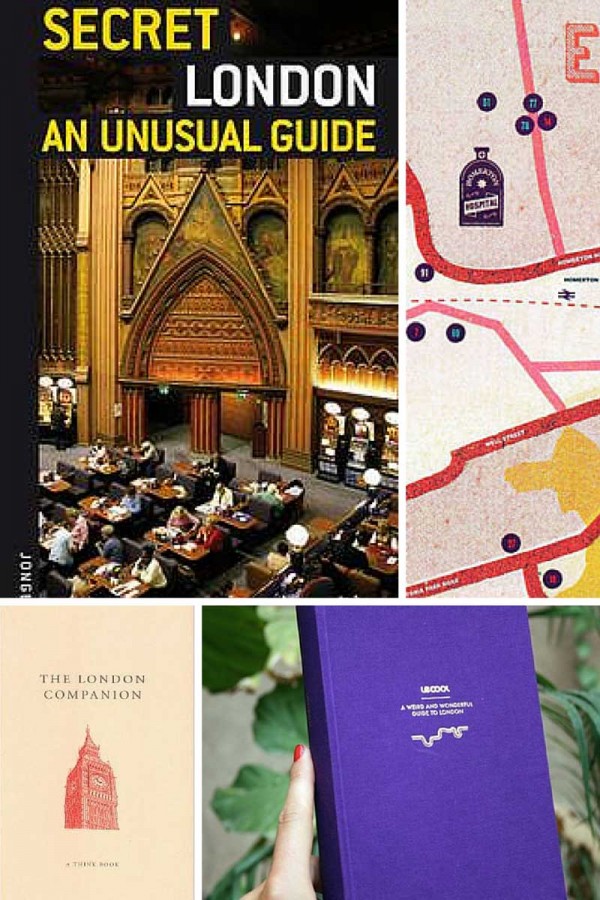 A Weird and Wonderful Guide to London: This small volume is an essential guide for discovering the freakier side of the capital. Edited by Mat Osman, le cool London editor, you'll travel across London through closed doors to a whole city you had no idea existed. Mat explains, "It's for people who love scooter shops that turn into coffee shops, and flats with aeroplane wings through them, and manga libraries, and doll's house furniture shops, and bubble-and-squeak stalls, and hairdressers-cum-art galleries-cum-nightclubs, and rollergirls."
Magazines
Lost in London
If you're interested in navigating London's vast and incredible parks, woodlands, farms, rivers and orchards then this book is the best choice. It's published quarterly and presents seasonal compilations of London's natural wonders. Expect tips on finding great wild swimming spots, how to cook up the current season's veg and where to hunt for dragonflies. Their compilation book is an essential one to get.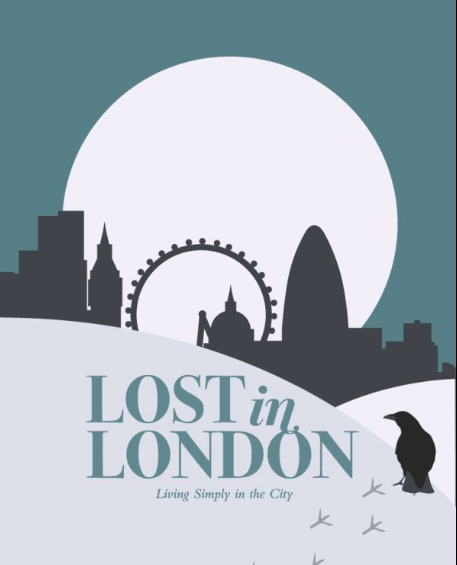 Maps
Herb Lester Maps
Since 2010, Ben Olins and Jane Smillie have been producing eccentric, folded maps of London under the pseudonym Herb Lester. They range in theme and are now taking over other cities around the world, like New York, Tokyo and Copenhagen. Try these ones: A Pub for All Reasons, an East End Companion and London on Two Wheels to get you started.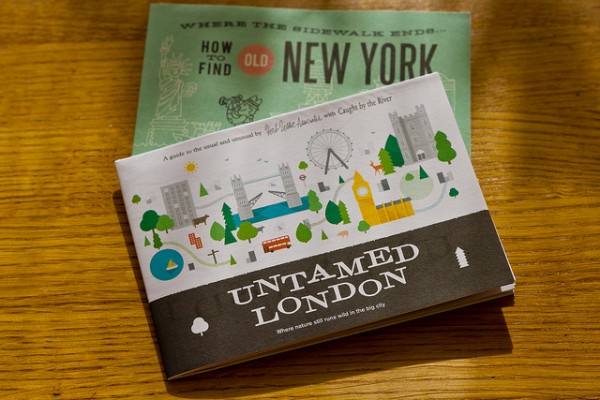 Want to discover something new in London? Try our guide, Secret & Unusual London: 10 places off the tourist path.
Imgs: pellesten, peterlubeck / Flickr cc and @lostinlondon on Twitter.