There's no better retreat in the spring and summer than a trip to a botanic garden. So flowers aren't your thing? These gardens around the world are more than just pretty plants, they also have cactus gardens, palm houses, lily ponds and Japanese gardens, and they'll rock your botanic world.
1. Kirstenbosch National Botanical Gardens
Cape Town, South Africa
Kirstenbosch features almost 90 acres of garden and 1,300 acres of mountainside estates and grounds that border Table Mountain National Park. It was the first garden in the world to devote itself to preserving native flora and fauna. Founded in 1913, today the garden is home to 7,000+ plants including many rare and threatened species.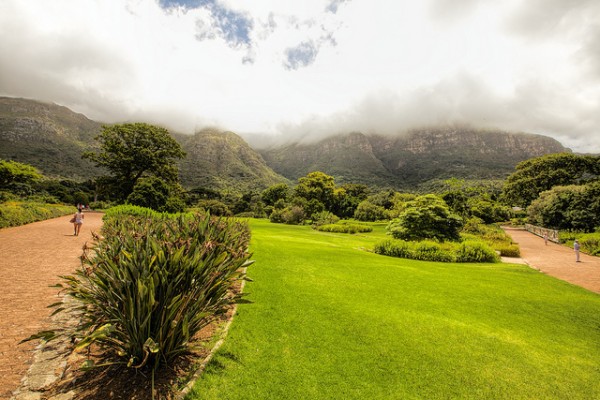 2. Gardens of Versailles
Versailles, France
Everything about Versailles is stately and luxurious, and the gardens are no exception. The intricate grounds were designed by Andre Le Notre in 1661 and are manicured to perfection in French garden style. There are 20,000 trees, 210,000 flowers and 50 fountains here, with a number of bronze statues too. It's the perfect day trip if you're heading to France on flights to Paris.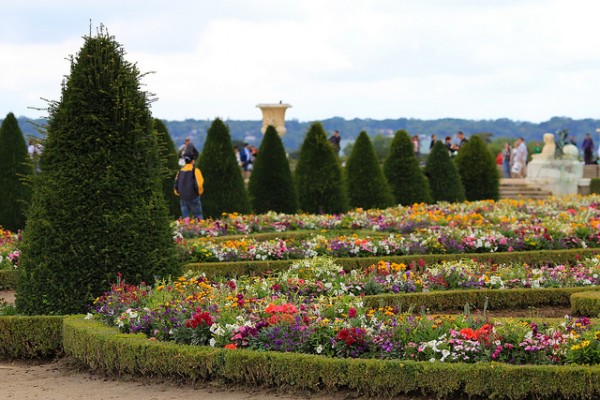 3. Rio de Janeiro Botanical Gardens
Rio de Janeiro, Brazil
These gardens boast impressive views of Corcovado Mountain and Christ the Redeemer statue, two of Rio's top sights. The gardens became a designated biosphere reserve by UNESCO in 1992 and today you can find more than 6,500 types of indigenous and international plants here, including 900 species of palm trees.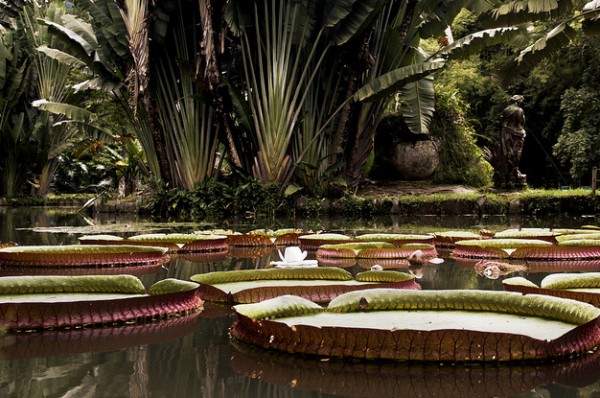 4. Denver Botanic Gardens
Denver, Colorado USA
Denver's botanic gardens is the largest collection of plants in all of North America, with a special emphasis on plants from cold temperature climates from around the world. The garden also houses several other gardens and hosts concerts in the summer months. You may recognise it from Woody Allen's 1973 film, Sleeper.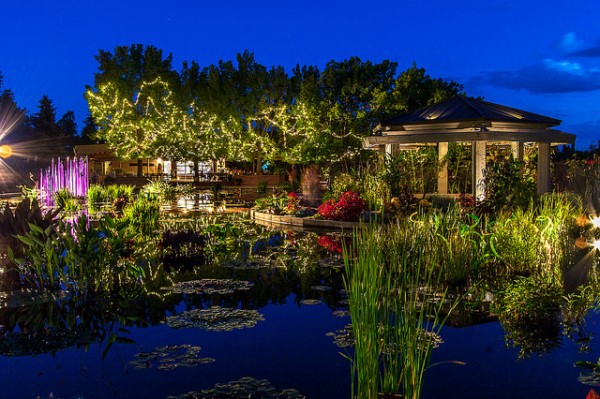 5. Suizen-ji Joju-en Japanese Garden
Kumamoto Prefecture, Japan
This garden in Japan was built in 1636 as a tea retreat for Lord Hosokawa Tadatoshi. Today the garden is famous for its mini artificial renderings of Mount Fuji and Lake Biwa. It was declared a national historic site by the Japanese government and is especially pretty in spring, when the garden's cherry blossom trees bloom in March and early April.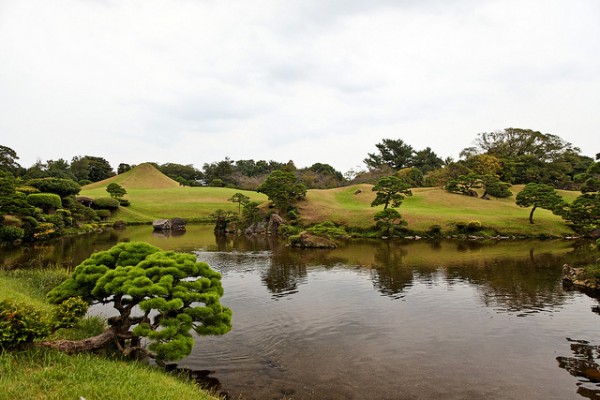 6. Butchart Gardens
British Columbia, Canada
Butchart Gardens is located in Brentwood Bay, near Victoria on Vancouver Island. Open year-round, these gardens welcome close to a million visitors every year! Enjoy the stunning floral displays, spot some of the exotic birds that have been living there since the 1920s when the garden was first created and take boat tour of the surrounding waters.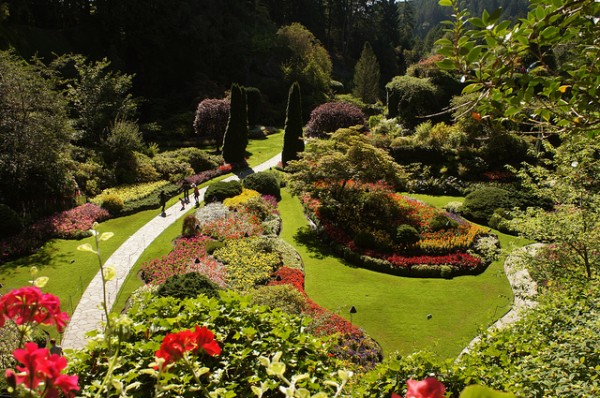 7. Royal Botanic Gardens
Sydney, Australia
The gardens, bordering Farm Cove, were established in 1816 and feature plenty of flora from around Australia and the world. The colony's first vegetable patch was planted here! Take a free 1.5 hour walking tour, departing at 10:30am daily. This is one of the best picnic spots in the entire city, so bring some food and enjoy the scenery.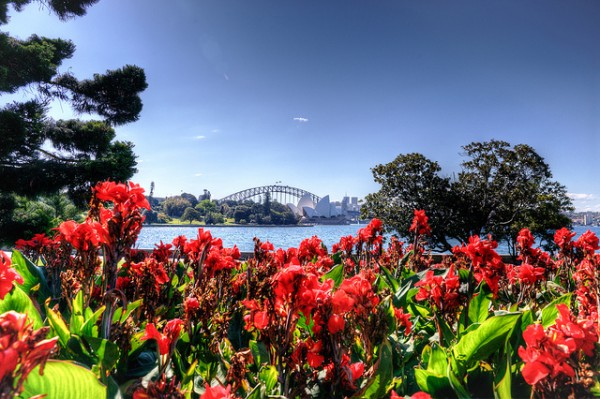 8. Nong Nooch Tropical Botanic Garden
Chonburi Province, Thailand
This 500-acre botanic garden is one of the newest on our list. It first opened in 1980 and includes a French garden, butterfly hill, orchid garden and a European garden. You can even find a replica of Stonehenge here! Take a tour of the gardens on the back of an elephant or visit the resident tigers. Arriving on flights to Bangkok? Chonburi Province is just a short train ride away.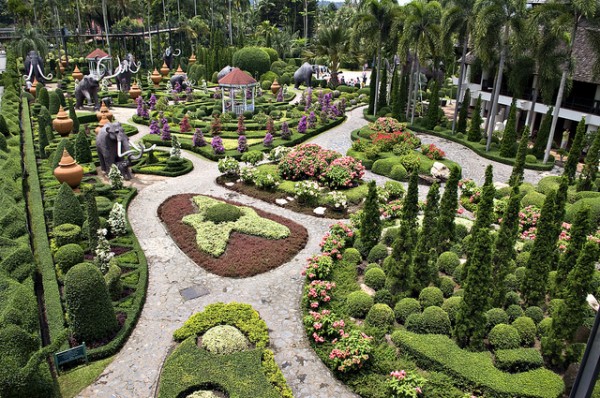 9. Brooklyn Botanic Garden
New York, USA
This New York City garden was founded in 1910 and is one of the city's most popular tourist attractions, with over 900,000 visitors every year. The garden includes a number of specialty and themes sections, the Steinhart Conservatory, three climate-themed plant pavilions, plus an art gallery. The garden is free every Tuesday, just one of the many free things to do in New York City.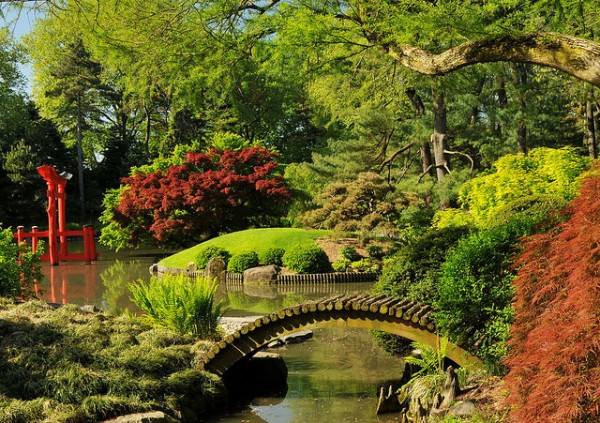 10. Kew Gardens
London, UK
Kew Gardens in London is home to the world's largest collection of plants! With so many amazing parks in the city, it's worth travelling outside the city centre to visit this one to see the famous Davies AlpineHouse, the Water Lily House, the Palm House and the Temperate House. Tour the park onboard the Kew Explorer train and don't forget the Treetop Walk!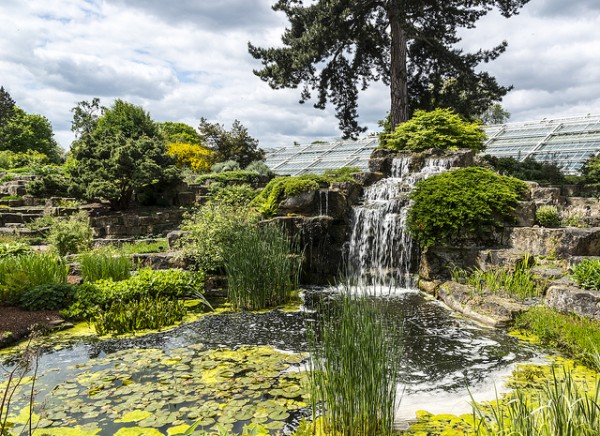 Imgs: diriye, steeljam, tjflex, ferbent, horsepunchkid, ali_ba-ba, sydneysnapshots, syume, ckfotografia, kbphoto / Flickr cc.